Stellar science and research funded by another year of strong investment returns
In 2018/19, Wellcome spent over £1.1 billion supporting researchers, taking on big health challenges, campaigning for better science, and helping everyone get involved with science and health research.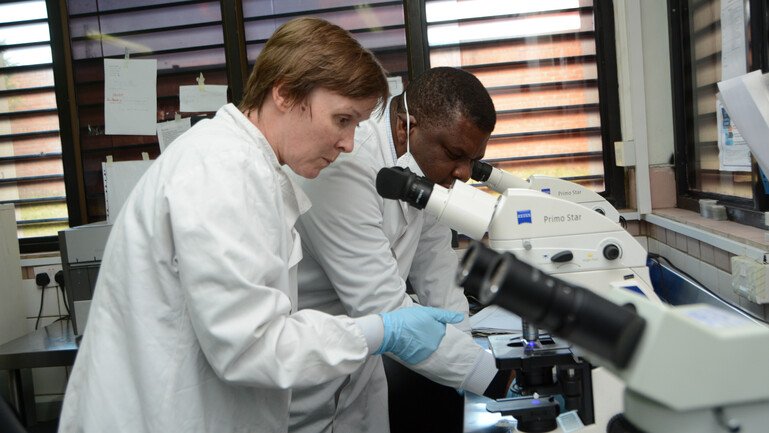 We fund thousands of scientists and other researchers whose work may directly or indirectly contribute to improving health around the world. For example, Peter Ratcliffe, a clinician-scientist at the Francis Crick Institute and Oxford University, has been funded by Wellcome for 30 years. This year, Peter shared a Nobel Prize for his research into how cells respond to changing oxygen levels, work that is now contributing to the development of new drugs to treat anaemia and cancer.
But our support goes beyond funding schemes. Our PhD programme, which relaunched in September, required institutions to demonstrate how they would promote a positive research culture as well as focusing on excellent science.
This was in line with a campaign Wellcome began in September to 'reimagine research' and make it more creative, honest and inclusive. As well as leading to better scientific work, our aim is to ensure more people are able to thrive in research careers as they help us achieve our mission of improving health for everyone.
Studies of a vaccine developed by the Malawi-Liverpool-Wellcome Trust Clinical Research Programme showed it contributed to a 34% reduction in the number of children dying from infection with rotavirus in Malawi. This virus causes a severe diarrhoeal disease, and the research is the first report of reduced infant mortality in a low-income country using the vaccination schedule recommended by the World Health Organization.
Other highlights of the year include:
funding for the first birth cohort in the UK for almost 20 years
UK Biobank to begin whole-genome sequencing of all 500,000 participants, greatly increasing researchers' ability to find associations between genetics and health
first licensed vaccine against Ebola, already used to limit spread of the virus in the Democratic Republic of the Congo
Wellcome Global Monitor, the largest-ever study to try and understand how people around the world feel about science and major health challenges
Being Human, a new permanent gallery at Wellcome Collection exploring issues of trust, identity and health in a changing world.
Introducing her final annual report as Chair of Wellcome's Board of Governors, Eliza Manningham-Buller said: "There are so many more achievements we could celebrate. This is what makes Wellcome such an exciting organisation: we see glimpses of how the world's health could be transformed in a few years, a decade, or even a century from now."
Sustained strong growth of Wellcome's investment portfolio has enabled us to double the amount we spend compared to a decade ago. Returns were good again this year at 6.9% (4.9% after inflation), but looking ahead, there are signs that the global financial market is slowing, suggesting the portfolio is likely to face more challenging times in years to come.
Having planned for this, however, we expect to maintain an average annual spend of around £1 billion. This allows us to continue to develop our vision, ambitious goals and effective strategies to improve health for everyone.
Related links