Our vision is a world in which escalating infectious diseases are under control in the communities most affected. 
Why we're taking on infectious disease
Infectious diseases are estimated to cause around a quarter of all deaths in the world. The threat of new and re-emerging infectious diseases, drug-resistant infections and future epidemics will likely only add to this figure.
No one knows when or where the next pandemic may start or why certain diseases increase in incidence or evade therapies.
Over the past century, research has led to some extraordinary innovations, from the eradication of smallpox to the development of Covid-19 vaccines in record time. Yet a new infectious disease can still emerge and rapidly cross continents, potentially threatening all our lives. 
For many years, Wellcome has been committed to research in this area. We will bring together our diverse expertise across science, innovation and society to build a world that is better prepared to prevent and eliminate infectious diseases. We will engage globally and work with disadvantaged communities.
Our ambition is to ensure the world is protected against different types of infectious disease, and the threat of disease-escalation now and in the future.
Over the next 30 years, we want to reduce the risk and impact of infectious diseases.
To determine how best to bring diseases under control and stop epidemics, we will support research tackling infectious diseases that are already on the rise and those with the potential to become future epidemics or evade current therapies. We will focus on the most affected communities, recognising that the overall burden of infectious diseases does not pose an equal threat to everyone's health.
Wellcome funds discovery research into a broad range of disciplines, including infectious diseases. Insights and tools from this research will contribute to solving this health challenge, as well as increasing broader understanding of life, health and wellbeing.
Funded CEPI
the Coalition for Epidemic Preparedness Innovations – to help fill critical gaps within vaccine funding and R&D
Funded CARB-X
which aims to fill the current shortage of investment by providing up to $500 million over the next five years
$50m investment
to research, develop and bring effective treatments against Covid-19 to market quickly and accessibly by co-founding the Covid-19 Therapeutics Accelerator
Effective research and coordinated action can stop infectious diseases from spiralling into global health emergencies. Wellcome has led the research response to Covid-19, as we did for recent Ebola outbreaks in 2014 and 2018, and advocated for policies built on scientific evidence.​​​​​​​

We're working with organisations, including the ACT-Accelerator, and the scientific community to make sure that vaccines, tests and treatments are mass-produced quickly and safely to reach everyone who needs them. We also support the Wellcome Sanger Institute in their efforts to sequence the virus and identify variants with COG-UK.

We've collaborated with the private sector and philanthropic partners to develop CARB-X, and the AMR Action Fund to find new antibiotics to treat drug-resistant infections.

We are funding CEPI – the Coalition for Epidemic Preparedness Innovations – to help fill critical gaps within vaccine funding and research and development. We also support the Hilleman Laboratories as a way to bridge the gap between discovery and clinical proof of concept for affordable vaccines.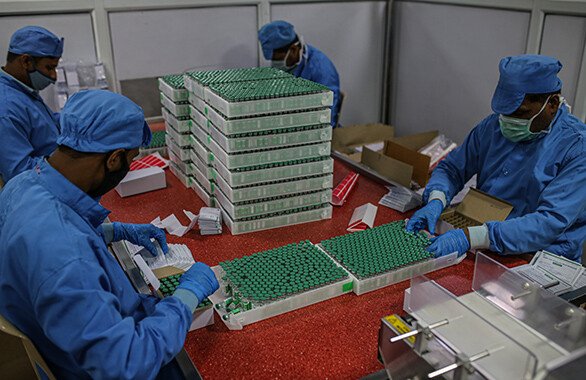 This paper outlines three areas – global coordination and leadership; financing and how to address key gaps in pandemic infrastructure – that will have the biggest impact on future global preparedness.