What's next for COVID-Zero?
Wellcome launched COVID-Zero in April to mobilise urgent donations from businesses and philanthropists for Covid-19 research. As we draw the campaign to a close, Mark Henderson discusses what it has achieved and what the future holds for private sector and philanthropic investment in R&D.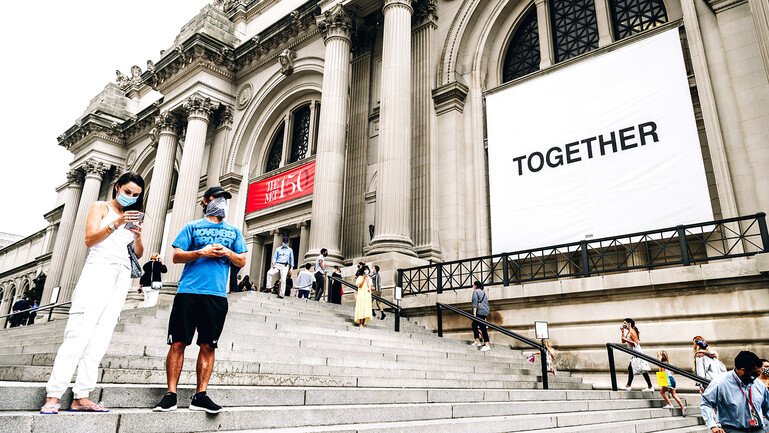 As coronavirus escalated across the world earlier this year, governments rushed to implement lockdowns, causing deliberate economic decline in an effort to save lives.
But lockdowns and physical distancing could only ever slow the virus. Fast action was needed to fill the urgent initial funding gap for the vaccines, treatments and tests that will be our ultimate exit strategy – ensuring zero lockdowns, zero disruption, and more lives saved.
COVID-Zero was launched in early April to offer a route for businesses and philanthropies to contribute to the research that can overcome the pandemic and get the economy moving faster – while showing commitment to shared social goods that reach beyond profit or shareholder value.
Business and philanthropic contributions are vital in a crisis. While pledges from governments are dispersed over time, the private sector can make cash available immediately for essential research.
We are delighted that the COVID-Zero campaign has raised over $27 million from 17 donors, with significant contributions from Avast and others, all of which has been donated directly to Covid-19 research.
This includes $8.3 million for CEPI, the Coalition for Epidemic Preparedness Innovations, supporting multiple vaccine programmes to develop candidates against Covid-19; and $18.7 million for the Therapeutics Accelerator, speeding up the development of affordable and accessible Covid-19 treatments. Investing in these and other research projects is the only viable long-term strategy to end the pandemic.
Outside of COVID-Zero, businesses and philanthropies have pledged big sums to vaccines, treatments, tests and the World Health Organization's emergency response. We called upon the private sector to raise an ambitious target of $1 billion, and donations to these causes to date have reached over half of this at $600 million.
This is an incredible cash injection for research, which will bring us closer to getting the world moving. However, to continue this work, we still need more involvement from business and philanthropic leaders.
Now, ten months into the pandemic, global efforts are more coordinated than when we launched COVID-Zero. The ACT-Accelerator – a new global collaboration bringing together governments, scientists, businesses, civil society, philanthropists and global health organisations – has been established to support the development and equitable distribution of Covid-19 tools.
The ACT-Accelerator focuses on four areas, all of which are crucial in ending the Covid-19 pandemic: diagnostics, therapeutics, vaccines and health system strengthening. Wellcome and Unitaid are co-convening the ACT-A Therapeutics Partnership to fund the research, manufacturing and delivery of 245 million treatment courses for low- and middle-income countries by mid-2021.
To achieve its ambitious goals, the ACT-Accelerator needs $35 billion over the next 12 months. The magnitude of this fundraising task is challenging to face, but without commitments on this scale, money will run out and efforts will grind to a halt. If this happens, the human and economic costs will be devastating.
Almost one million lives have already been lost and the economic cost of the crisis has been estimated to exceed $12 trillion by the International Monetary Fund. Delaying this immediate funding for the ACT-Accelerator will prolong the pandemic, leading to more lives lost and more economic damage.
Going forward, our focus must be on resource mobilisation for the ACT-Accelerator, as part of a centralised and coordinated Covid-19 response. The private sector must remain a crucial part of this, and so Wellcome will now endeavour to partner with businesses and philanthropies in a more integrated way.
COVID-Zero's message will be as vital as ever: by funding research, businesses and philanthropies can change the course of the pandemic.