Executive Leadership Team
Our day-to-day activities are managed by a leadership team made up of senior managers from across the organisation.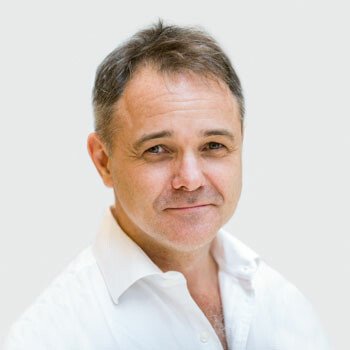 Jeremy Farrar
Director of Wellcome 
Before joining Wellcome in October 2013, Jeremy Farrar was Director of the Oxford University Clinical Research Unit in Vietnam for 18 years. His research interests were infectious diseases and global health, with a focus on emerging infections. He has published more than 600 articles, mentored many dozens of students and fellows, and served as Chair on several advisory boards for governments and global organisations.
In 2018 he was awarded the President Jimmy and Rosalynn Carter Humanitarian of the Year Award. He is a Fellow of the Academy of Medical Sciences UK, the National Academies USA, the European Molecular Biology Organisation and a Fellow of The Royal Society. Jeremy was knighted in the Queen's 2019 New Year Honours for services to global health.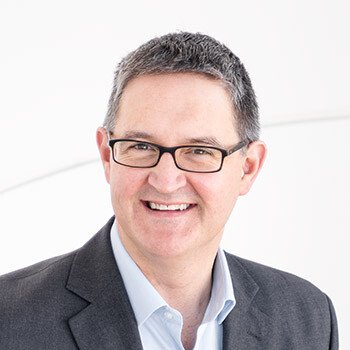 Chris Bird
General Counsel and Company Secretary
Chris Bird is Wellcome's senior legal adviser, and is responsible for managing all the legal needs of Wellcome and its subsidiaries.
During his time here, Chris has been involved in and led some of our highest profile projects and policy interests.
Before joining Wellcome in 2000, Chris was an Associate Solicitor with Osborne Clarke LLP.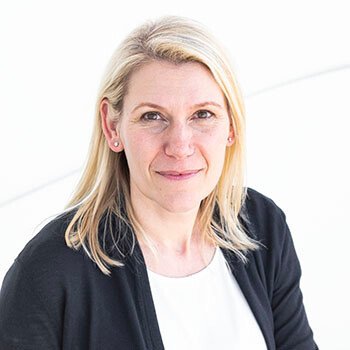 Karen Chadwick
Finance Director
Karen joined Wellcome in autumn 2015. Her responsibilities include ensuring the best possible operating position for Wellcome in relation to financial planning, reporting and cost management. This includes maintaining our financial controls, ensuring finance systems are robust and driving the quality of our financial and tax reporting.
Before joining Wellcome, Karen was Global Controller for Lonza Biologics, a contract manufacturing business. She qualified as an accountant with PwC and worked for many years at Bristol-Myers Squibb in a variety of finance and commercial roles.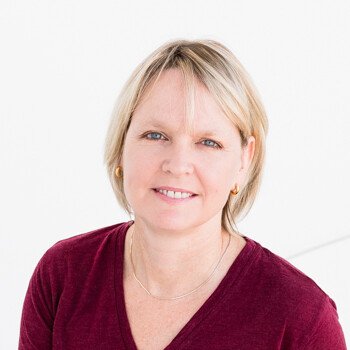 Alyson Fox
Director of Research Funding
Alyson Fox joined Wellcome in November 2010. She has responsibility for the management and governance of our grant funding and review processes.
Before Wellcome, she pursued a research career, at University College London and Imperial College, and then in the pharma industry. Alyson spent 13 years working in drug discovery at Novartis, ultimately leading a therapeutic area responsible for a portfolio of projects from target discovery and preclinical development to clinical trials.
She has experience in neuroscience, respiratory and gastrointestinal research areas.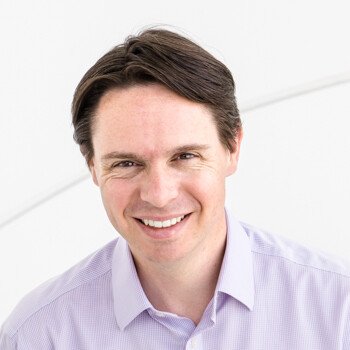 Mark Henderson
Director of Corporate Affairs
Mark Henderson leads all aspects of our communications and public engagement, with a particular focus on building and sustaining trust, influence and Wellcome's reputation so that our work contributes more to health and society. His team's responsibilities include public engagement, brand, media relations, digital products, content, campaigns, design and understanding our audiences. 
Mark joined Wellcome in 2012. Before that, he had a 15-year career in journalism at The Times of London, where he was Science Editor and won several awards for his reporting.
He has written two books: 'The Geek Manifesto: Why Science Matters', which explores the relationship between science and politics, and '50 Genetics Ideas You Really Need to Know'. He is an avid skier.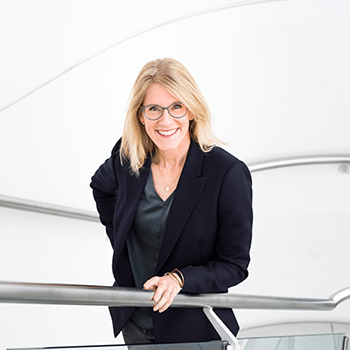 Cheryl A. Moore
Director of Research Programmes
Cheryl Moore joined Wellcome in May 2021, taking on the new role of Director of Research Programmes. As Wellcome evolves to deliver its new strategy, Cheryl is leading a broad interlinked portfolio that focuses on discovery research and three challenge-led research programmes: mental health, infectious diseases, and climate and health. 
Before joining Wellcome, Cheryl was President and Chief Operating Officer of the New York Genome Center. Prior to this, she served as Executive Vice President and Chief Operating Officer of the Howard Hughes Medical Institute (HHMI) in the US. She was also the founding Chief Operating Officer of HHMI's Janelia Research Campus, an innovation hub in Virginia.
She is currently a member of the Genome Research Limited Board of Directors, the parent company of the Wellcome Sanger Institute and Wellcome Genome Campus.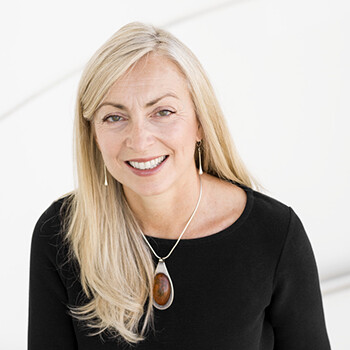 Kathy Poole
Director of People
Kathy Poole joined Wellcome in August 2018 and leads the People Department. Working in collaboration with leaders, teams and individuals across the business, she is focused on creating the conditions for our people that will ensure our ideas thrive and deliver against our global ambitions. As part of making sure that the best and most far-reaching ideas are developed and implemented, Kathy is committed to bringing about true diversity and inclusion within Wellcome and beyond our borders where we have influence.
After graduating from Imperial College with a Master's in Organisational Design, Kathy has spent her career within HR in a variety of different organisations including British Airways and Channel 4.
Outside Wellcome, Kathy is a member of the Board of Governors for the Institute of Employment Studies.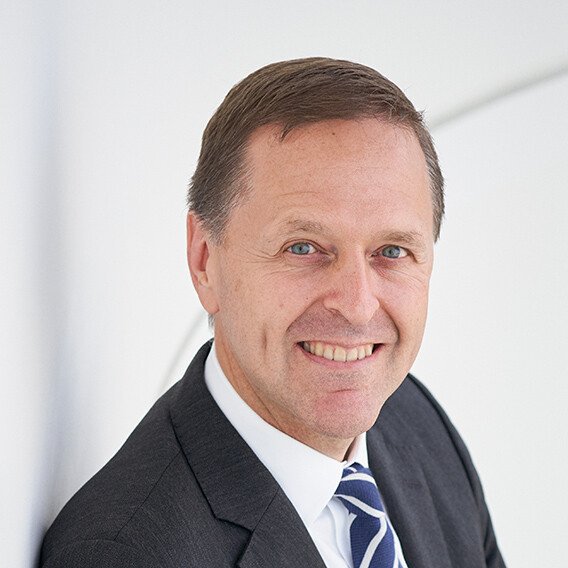 Paul Schreier
Chief Operating Officer
Paul Schreier joined Wellcome in September 2019. He is responsible for the effective and efficient delivery of Wellcome's operations, with a particular focus on finance, grants, digital and technology.
Before joining Wellcome, Paul led Hakluyt & Company, prior to which his experience includes roles as: DVC and COO of Macquarie University in Australia; deputy secretary with responsibility for economic policy and strategy in the Australian Department of the Prime Minister and Cabinet; a partner with McKinsey & Co; and an officer in the Royal Navy, including a period in Command.
His personal interests include history and historical biography, rugby, cricket and rowing. Paul is a trustee of the National Army Museum in London.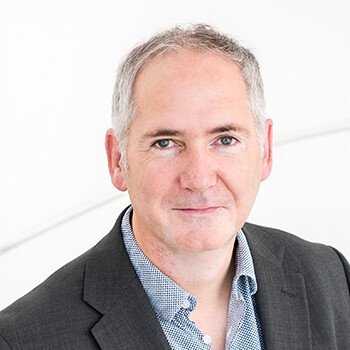 James Thomas
Chief Information Officer
James Thomas joined Wellcome in April 2016. He is responsible for leadership of our technology and digital services. 
Before Wellcome, James had an extensive career in the private and public sectors, delivering transformational change through technology and data.
His career began in the oil and water industries, with BP and Veolia. He moved to global technology provider Oracle to develop and lead technology consulting services for clients, including banking, defence and manufacturing. 
He then moved into healthcare, with technology leadership roles in the NHS. This included eight years as a Director of UCL Hospitals, establishing UCL Partners, London NHS Procurement Partnership and the UCH Macmillan Cancer Centre. Following this, James became an Associate Partner at Atos Consulting, including working with Genomics England to review its Informatics and bioinformatics capabilities.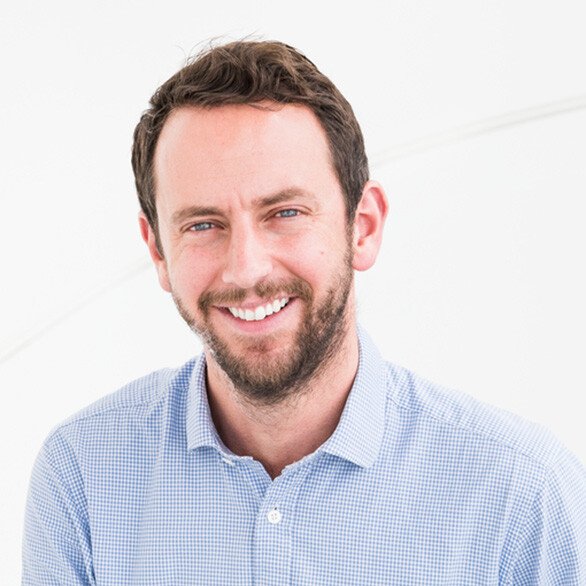 Ed Whiting
Director of Strategy
Ed Whiting works with teams across Wellcome to align our activity with our mission and to ensure Wellcome's impact is greater than the sum of its parts. This includes working with Wellcome's senior teams to set and communicate our short, medium and long-term priorities, and put resources and plans in place to deliver them.
As part of his role, Ed is also the Executive Leadership Team sponsor of Wellcome's policy function, strategic partnerships and mental health priority area. 
Before joining Wellcome in September 2016, Ed worked in a number of Whitehall social and financial policy departments, including HM Treasury's financial stability team during the 2008-09 financial crisis. He was most recently at 10 Downing Street as Deputy Principal Private Secretary to the Prime Minister, leading on public services.