Unconventional projects. Funded at scale.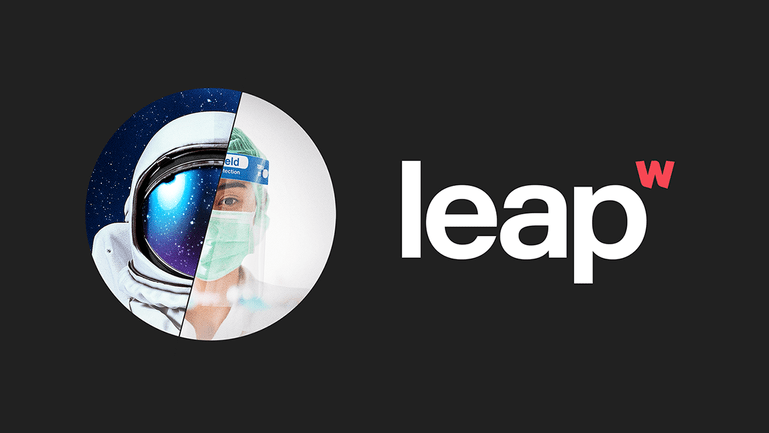 Wellcome Leap accelerates discovery and innovation for the benefit of human health. It builds bold, unconventional programmes and funds them at scale, with the goal of achieving breakthrough scientific and technological solutions within five to ten years.
With initial funding of $300 million from the Wellcome Trust, Wellcome Leap has launched five programmes since 2020 – including a programme that aims to bioengineer better models of human physiology and one which seeks to improve the diagnosis and treatment of a particular type of depression. 
Its global network spans more than 650,000 scientists and engineers from over 70 organisations across six continents.
In 2022, following our biggest ever funding commitment to science and health, we're doubling our investment in Wellcome Leap and providing an additional $335 million in funding. Backed by more than half a billion US dollars, Wellcome Leap will continue to operate independently from Wellcome to encourage speed, agility, and an appetite for risk-taking.
The non-profit organisation is led by former U.S. Defence Advanced Research Projects Agency (DARPA) director, Regina E. Dugan, and former Illumina CEO, Jay Flatley.
What we want Wellcome Leap to achieve
Wellcome Leap aims to deliver breakthroughs that could fundamentally change science and transform human health over five to ten years.
The high-risk nature of this funding approach means that not all goals will be achieved. And we accept and embrace that, as we know that failure is an inherent part of innovation. 
For us, Wellcome Leap will be successful if, by 2030, it has produced a small number of breakthroughs that:
open up new areas of research and allow new pressing scientific questions to be explored
change existing practice, theories, concepts, standards or approaches used within a field or scientific area 
transform how a health problem is addressed 
are delivered in five to ten years rather than 20 years
are picked up for further funding, development or commercialisation. 
By breakthrough we mean a significant development or achievement, such as the production of a new technology, field of science, industry or research community.
Wellcome Leap takes a different funding approach to the rest of Wellcome, and the way ideas are usually funded in the health and life sciences sector. The inspiration for it comes from the technology and venture capital industries – taking on early-stage, high-risk ideas, funding at scale, and making fast and agile decisions across a portfolio of programmes. 
It applies these principles to a small number of goal-focused programmes in the health and life sciences that are driven by impact, not commercial return, and operates in line with Wellcome's charitable mission. 
Wellcome Leap supports and brings together scientists, technologists and innovators across different disciplines, sectors and communities to work in parallel and solve problems differently. They could be from anywhere in the world – what's key is their vision and original thinking.