Wellcome Photography Prize 2021: winning images show unique perspectives on health
A compelling series on trans women in Indonesia, finding ways to navigate the pandemic when their rights are restricted, and an intense self-portrait that shows a moment of peace and creativity amid the disarray of depression are the winners of the Wellcome Photography Prize 2021.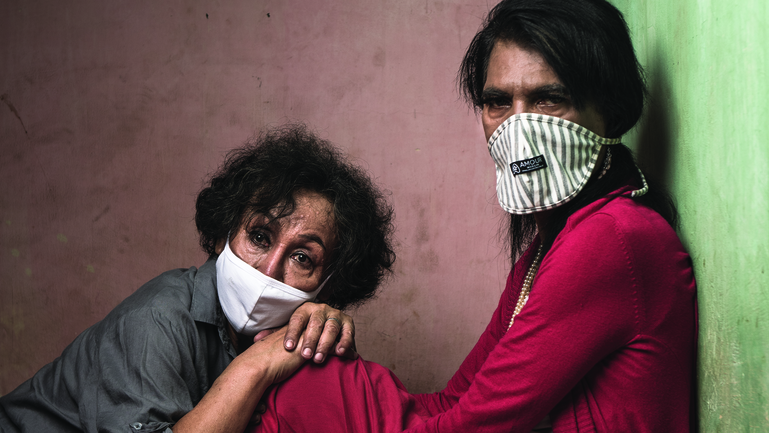 Yoppy Pieter: image series
Yoppy Pieter, a visual storyteller and educator based in Jakarta, has won the series prize with 'Trans Woman: Between Colour and Voice'. His five pictures show us some of the reality of life for trans women in Indonesia – poverty, discrimination, injustice – and how Covid-19 has made these challenges even harder. 
He says: "Thank you to my beautiful subjects, I really really appreciate your bravery to show your stories to me and to the world." 
Jameisha Prescod: single image
Jameisha Prescod is a London-based film maker and chronic illness advocate. She has won the single-image prize with a picture that documents her experience of lockdown. This self-portrait shows Jameisha's experience of being shut-in with her depression. She sits in her room, surrounded by clutter but immersed in knitting, which she uses to clear her head and escape her worries, at least for a while.
She says: "It's really hard to talk about mental health and I guess it's especially hard to turn a camera on yourself to expose some of the deepest and darkest (places), but I'm glad that even taking it, I guess, could touch on something that a lot of us have been going through in this pandemic." 
The winners were chosen by a diverse panel of judges from more than 10,000 images submitted from all over the world.  
Jeremy Farrar, Wellcome's director and chair of the judging panel, said: "Both winning entries moved all judges and initiated debate, we couldn't help but discuss them at length. Covid-19 and mental health are components in both, but what captivated us all was the powerful human stories at the very centre through a lens of compassion."  
See the other shortlisted entries across three themes: Managing Mental Health, Fighting Infections and Health in a Heating World on the Wellcome Photography Prize 2021 page.