Upul's story: a clever blend of chemistry, activism and anthropology
Upul Wickramasinghe is a PhD student at Durham University and holds a Wellcome Doctoral Studentship. His research explores the relationship between water and the epidemic of chronic kidney disease of unknown origin (CKDu) in Sri Lanka through the lenses of anthropology and chemistry.
Upul switched to social science research from natural sciences once he realised that was where his real interest lay. To get where he is today he had to find a supportive mentor, do three Master's and gain experience in different disciplines.
Upul's love of social sciences began while he was at university in Sri Lanka. He was studying chemistry and biology, but also founded a student society that published a quarterly magazine and organised regular debates on social issues.
When he finished his degree, he got a job as a chemist in a water-testing lab and started a part-time Master's in chemistry.
"For several years I went through a kind of tension. My interest was in social science but I was doing natural science subjects due to the pressure from my family, and also from society," he says. 
But in the back of his mind, he was working out a plan to shift career paths.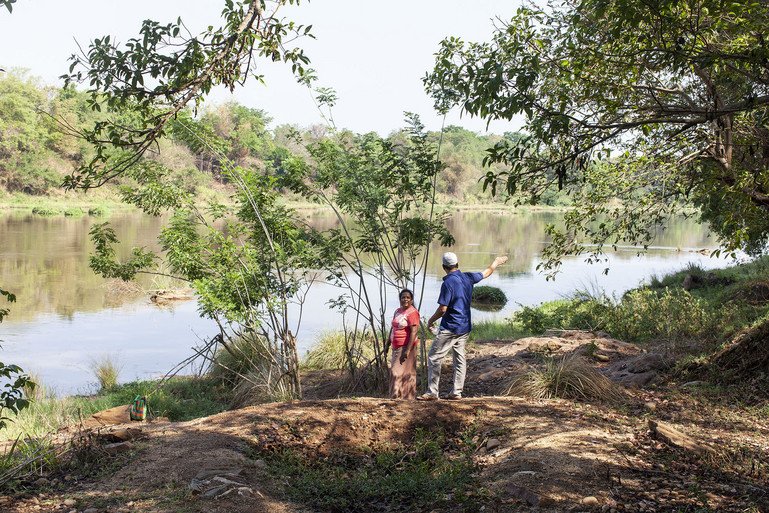 "It's always hard to get that first opportunity"
He started by studying for a postgraduate diploma in international relations, while still working in the lab. And he kept up his extracurricular political, social and cultural activities.
Then Upul heard about a scholarship for a Master's programme in Australia and decided to apply. He chose a combined Master's in Environmental Management and Development with Diplomacy because it seemed to be a bridge between the career he was trying to move away from and the new one he wanted to explore.
"I thought that could be a very good opportunity for me to experience a new world, a new society."
Upul's career milestones
BSc in Chemistry

University of Kelaniya, Sri Lanka

MSc in Analytical Chemistry

University of Columbo, Sri Lanka

Postgraduate Diploma in International Relations

Bandaranaike Center for International Relations, Sri Lanka

MA in Environmental Management and Development, with Diplomacy

Australian National University

Ethnographic Fieldworker

Research project for Durham University, Sri Lanka

Wellcome Doctoral Studentship
His family was supportive. "Their expectation was that it would keep me away from social and political activities," Upul says.
But two and a half years in Australia made him more determined than ever to find a job that truly matched his passion for social science. And the Master's degree equipped him with the skills to do so – it allowed him to look at topics like water quality through different lenses other than chemistry, such as policy, environmental and cultural ones.
"It's always hard to get the first opportunity," Upul says, reflecting on how this Master's was the first game-changing step in his career. After that, things started to come together like a puzzle.
First encounter with anthropology
Soon after returning to Sri Lanka, Upul was on a quest to find a job that involved working with people. He saw an advert for a field assistant role on a research study.
With no knowledge of anthropological research methods, he didn't think he'd stand a chance. "But luckily, I got it," he says.
Upul would later find out that he'd helped make his own luck. His new supervisor, Tom Widger, a Wellcome-funded researcher at Durham University, had been looking for someone with the curiosity and ability to engage with people in rural communities, and Upul was the perfect candidate. "I think because of my earlier social and political activism," he says. "Those experiences really mattered."
As part of his new role, he worked in a village collecting data through interviews and focus group discussions. "I was able to build a very good relationship with the community, they even treated me like family. I really like working with different people because they all have their own stories."
It was Upul's first encounter with anthropology. "It 100% matched my interests," he says.
Two years into the project, Upul took Tom's advice and applied for a PhD in anthropology at Durham University, in the UK. "He encouraged me and gave me confidence that I could do this, even though I didn't have an academic background in anthropology."
Tom helped Upul write his PhD proposal as an extension of the project they had been working on but looking at a different field site – a village where the relationship between the location and the disease he'd investigate posed some new questions.
This secured Upul a PhD placement, but not funding. His application for a Durham Doctoral Studentship was rejected. "I think the major reason my application failed was that I didn't have an anthropological academic background," he thinks. He had three Master's degrees, but none of them covered the subject.
Click images to open gallery
Knowing Wellcome was open to interdisciplinary approaches, Tom advised Upul to apply for PhD funding through a Wellcome Doctoral Studentship the following year. Upul did this and used the time to get more anthropological fieldwork experience.
Second time around, he tailored his grant application to make the most of his skills across water chemistry, environmental management and anthropology, asking ambitious questions that only someone with his multidisciplinary background could try to tackle.
"I think the interdisciplinarity was the major thing that Wellcome felt confident about me," he says. And he got the scholarship.
His PhD proposal focused on a particular type of kidney disease of unknown origin (CKDu) which Upul had come across while working as a water chemist.
"I really wanted to do something to overcome the disease. But what I found is that the disease is not purely a chemical or medical issue. It's connected with social, political and cultural factors."
His PhD finally allowed him to tackle those bigger questions.
And it showed that his departure from natural sciences hadn't been a complete U-turn. The knowledge and skills he gained during his chemistry studies fuelled his curiosity and helped him find a research area that he was really passionate about.
Upul moved to the UK at the end of 2017. The first few months of his PhD were challenging. He now had to do academic writing instead of formulas and calculations. And he had to make up for his lack of theoretical knowledge in anthropology.
Having a supportive and strong relationship with his mentor, Tom – now his PhD supervisor – was critical. "He understood that it would be a bit difficult for me to adapt," Upul says.
On Tom's advice, Upul attended Master's courses in anthropology to learn more about the theory, and gradually worked on his writing skills. He managed to finish his first year in nine months.
Now back in Sri Lanka, Upul is doing fieldwork in Ginnoruwa, a remote village affected by CKDu, in the Central Province.
As part of his research, he's interviewing people to get their perceptions about the disease. He's also implementing a citizen science project – training people to use mobile, portable water meters to test the quality of their drinking water.
Upul doesn't want to be seen as an outsider – someone who does his research and leaves. He wants to be useful to the community, so he's teaching English to children in the village and has started a forum to screen movies about issues that are of interest to the villagers.
"As a person coming from a lower economic background, I gained everything I have because of free education. I owe my education to the community of the Sri Lankan people – this is a way to return all the benefits and support," he says.
Upul hopes a doctoral degree will help him to build on his social and political work. "Once I've completed this PhD it will give me an additional social capital, and that's important when you are trying to be involved with certain social or political work."
He'd also like to become an academic with a Sri Lankan university. "And, of course, the knowledge I'm gaining through this PhD will also really expand my thinking," he adds.
Wherever his career leads him, Upul knows he wouldn't have found this path if not for his mentor. "Without his support, I don't think I would have been able to get this opportunity [the PhD], or the Wellcome studentship."