Emilie's story: the quest for a career combining academia and the creative industries
Emilie Glazer is a PhD student in anthropology at University College London (UCL). She holds a Wellcome Doctoral Studentship. Her research explores care in the Anthropocene through an investigation of health and water infrastructure in Jerusalem. It draws together an ethnographic study with a look into diverse applications of emerging technologies.
Moving between two worlds – industry and academia – has made Emilie a better thinker, researcher and practitioner. But she has had to learn how to shift her skills from one field to another, and doing so has added new challenges to an already challenging PhD. 
The first time she decided to return to academia Emilie was part of the design and innovation community in London.
She loved her work – contributing to projects with tangible outputs that had the potential to make a positive difference to people's lives. But there were certain recurring themes and questions which she wanted to think more deeply about.
From advertising to social change
Emilie spent the first several years of her career in different industries and a variety of roles in advertising and brand consulting. The common thread was her desire to combine an understanding of human behaviour with the processes and politics of design. 
Her degree in psychology, philosophy and neurophysiology at the University of Oxford triggered a passion in learning about the intricate underpinnings of society, she says. And this passion informed all her career choices.
After her degree, she took an advertising job in Paris. She saw the creative industry as a place where she could learn to understand how people make decisions, and how products, services and communication channels have a profound influence on everyday life. 
"Here the change was buying a product, but it seemed to me it would be an interesting starting point for thinking about other kinds of changes."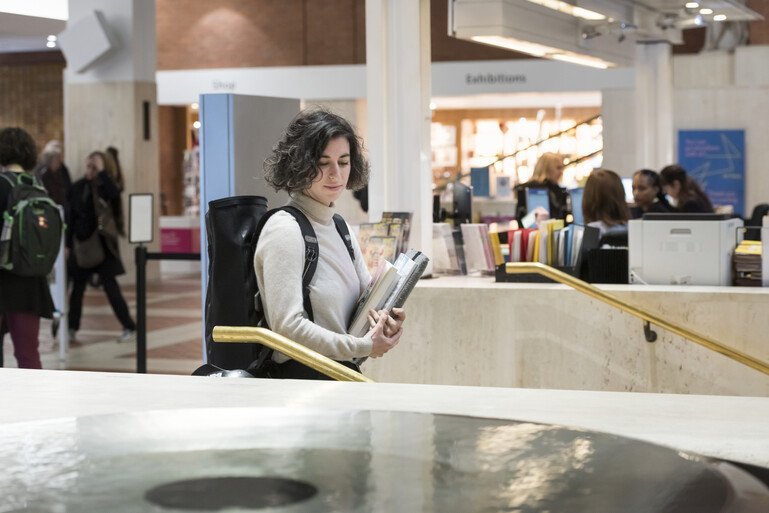 After a few years in Paris, she went back to London to work at a brand and innovation agency with a focus on healthcare projects. One project looked at best practice in care services across the UK. "We spoke to care home managers and visited care homes for people with dementia to understand what was working in those contexts and what needed to be improved. 
"It was a way of applying some of the skills I'd been learning in a context that I was much more interested in – around care and health." These methods were, as she would discover, directly informed by anthropology. 
Outside her day job, Emilie got involved in setting up the ArtScience Prize in the UK, an education programme that paired teams of young people from diverse backgrounds with mentors from across the arts and sciences.
"It was an exciting opportunity to see how this way of educating – by going beyond disciplinary boundaries and starting with young people's talents and personal passions – could change how students engaged with science and the challenges they faced in their daily lives."
Discovering her home in academia
Emilie always knew she wanted to go back to academia, and this felt like the right moment. "Even though I was enjoying my work, I wanted to develop the intellectual foundations of my interests." 
Her interests were wide-ranging, so it took some time to narrow them down to a single discipline. 
"I had spent a long time thinking about what a return to academia would look like, where it would be, what courses would be most appropriate for my interests. I wanted to remain in social sciences but think through some of these wider questions around health in the context of society, politics and technologies, and how they all intermesh together."  
After starting two Master's in other disciplines, Emilie settled into anthropology. "I immediately felt at home. Anthropology offered a framework which I felt resonated with all those different dimensions I was interested in and allowed the space for them to all be held within one discipline."
While doing her Master's, she continued to run the UK ArtScience Prize. Managing both was challenging and tiring, she admits. "But I wouldn't have changed it, I loved being able to operate across those different worlds and see the connections between them."
After her Master's, Emilie began working as a design researcher in a studio creating digital health technologies to help people better understand and manage their health. She had found a space where she could use anthropological research methods within a very applied context.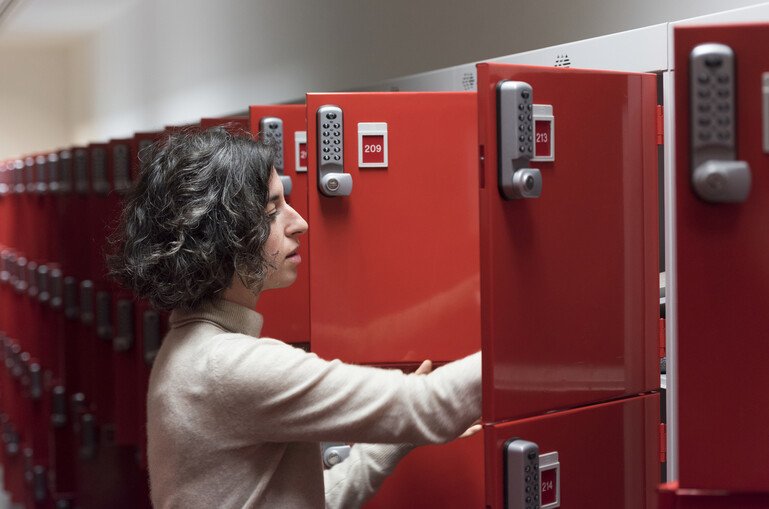 In parallel, she continued to collaborate with groups at the crossover between inclusive design and community projects. 
The work was exciting and it opened up new research questions. Emilie was thinking about how to bring all her interests – theoretical and applied – under the umbrella of a focused research project. She started conversations with her former tutors to test her ideas, and eventually applied for a PhD at the UCL Department of Anthropology and a Wellcome Doctoral Studentship. 
"I saw Wellcome as an institution with a unique open-minded and creative approach to supporting and expanding the possibilities of research. It felt like a natural choice," she says.
How to reconcile two opposite worlds
This time around, returning to academia for a PhD meant starting with a clean slate. Emilie closed all her projects to give herself the space and time to focus on her research.
"My first year has certainly been a journey," she says, "and a slightly different one to what I expected." Readjusting to academia has been a big part of it.
Emilie's career milestones
BSc in Psychology, Philosophy and Neurophysiology

International Advertising Account Executive

MSc in Social and Cultural Anthropology

University College London

Design Researcher

Helen Hamlyn Centre for Design

PhD in Anthropology (Wellcome Doctoral Studentship)

University College London
"I've been used to working on projects where every week there's an output or you can tangibly see what you're creating, and where there's a very fast pace and you're in a team. I was taken aback by how challenging it is to work on a project that can be so abstract, and where it can be quite solitary.
"But with that comes the freedom to explore and dive into a subject that fully captivates you, to work at your own pace, and to draw together mentors and supervisors and peers who inspire you and who can support you. It's a unique opportunity."
She says she has had to work out where to position herself as an anthropologist, alongside the skills and approaches developed after years of working closely with designers.
"Anthropology is very much led by the context, people and materials that you might be working with. It's very difficult to predict what they [the outcomes] will be. It's almost like a flip in perspective. It's been challenging to switch from one to the other." 
The challenge is a productive one. The two worlds – design and anthropology – have informed how she thinks through both. And to keep herself connected to the design world, Emilie is involved with ExCiteS, the Extreme Citizen Science group at UCL, which connects with indigenous groups to develop digital tools for environmental justice.
She has also faced challenges that are common at this career stage, because a PhD is a huge endeavour for anyone.
"The themes that you might be engaging with are complex, and when you start your PhD that can be quite overwhelming. Suddenly you have to learn how to funnel it down into clear goals and objectives within much more discrete timings, rather than having a deadline that's three years ahead."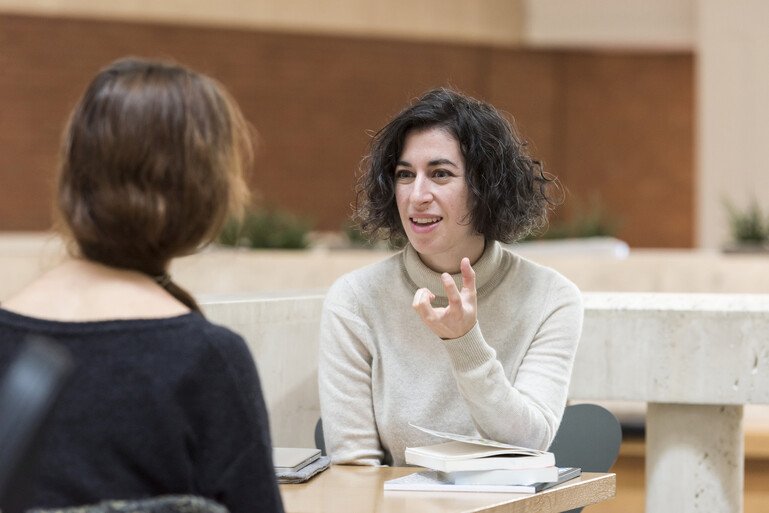 Dealing with change and uncertainty is part of the journey, and her project has evolved over the first year.
One of the biggest shifts has been the location of her research. The initial project was to look at resilience in the context of water insecurity in Mexico City, but Emilie has been exploring other locations where the questions of her research felt more urgent and relevant. It has led her to consider a shift to the Middle East, and specifically Jerusalem. 
"That's been the most significant change and has involved a lot of exploration around not just the current literature landscape, but also feasibility, safety and developing relationships with new networks."  
Her plan is to spend 12 to 16 months doing ethnographic fieldwork, immersed in the local communities. "It will be exciting and challenging, but I hope it will lead to knowledge that will be interesting not just to me but more broadly in academia and, ideally, beyond."
After going back and forth between academia and the creative industries, Emilie hopes to combine both worlds once she finishes her PhD. 
"If it's possible, and if it's still what I want at the time, I'd love to stay in academia and build on the work that I'll be doing over the next few years. But I'd also like to be able to continue collaborating across the disciplines and worlds that I was engaged with before my PhD. 
"I enjoy and thrive in a varied landscape of collaborations and ways of thinking and working, in being active across that range. It seems increasingly possible in academia to do that, even though it's challenging."