It's time to rethink the way we talk about one of the most urgent threats to our health
Tackling big health challenges is dependent on science and innovation, but also on the public understanding and engaging with them.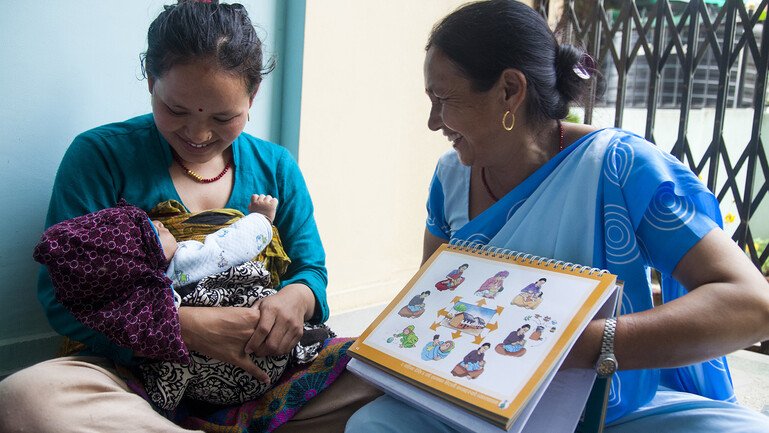 Every year I set time aside to go back to my clinical roots – so I've recently returned from a week on ward rounds at a large teaching hospital in Kathmandu.
Nepal, like many low and middle-income countries, struggles with the double burden of infectious and non-communicable diseases. It is, in many ways, a microcosm of today's global health challenges.
There was one problem troubling every department of the hospital – drug-resistant-infections. In out-patients, in treating infectious diseases like TB and typhoid, in carrying out safe childbirth and safe surgery. 
But this is not an issue for one hospital, one city, one community, one country. The ability to prevent, control and treat infections underpins the whole of modern medicine, wherever you are in the world. From Kyoto, Kansas, Kidderminster to Kathmandu, the rise of infections resistant to these treatments threatens the enormous progress in all our health.
As a doctor, researcher and an advocate for action I meet many people working ferociously hard to create new antibiotics and to protect patients from these drug-resistant diseases.
And on the international stage, we have, in the past few years, seen a gathering of momentum on this problem. In Berlin, where I was last week, it is a topic that the global health community gathered at World Health Summit have returned to.
But to we need more to happen and faster. To achieve the scale of action required, we also need to engage the public, gain their understanding and support. At the moment this is missing.
Wellcome is already supporting antibiotic research and development and is working with governments and industry to try and speed the pace of change. We have also just published research to better understand critical gaps in public awareness.
We can do all the science and innovation we want but if we can't take society with us, then we won't land the science or the challenges, and we won't access the maximum number of people.
Wellcome's new report looks at whether all of us working on drug-resistant infections – policy makers, ministers, economists, doctors, scientists, journalists – are helping or hindering progress with the language we use. Can we work with the community to make more effective arguments and better influence policy change?
It finds current communications are causing confusion and that often used framing like 'apocalypse' or a return to the 'dark ages' has the opposite effect of creating urgency on the issue.
People are much more likely to engage with the issue when communications focus on the current impact on individuals and the issue is presented as solvable. And when talking about the science, if we use simple, non-technical language.
The most readily understood and compelling explanations relate to the 'undermining modern medicine' – explaining that this is a health problem bigger than one disease and that doctors are finding it more and more difficult to treat common infections and illnesses, such as urinary infections, STIs, blood and food poisoning, or to carry medical procedures like hip and knee replacements, organ transplants, chemotherapy or caesarean births.
We need people to be clear of the diagnosis and the treatment challenges if we are to have their support – support is vital if we are to protect the medical advances we've made over the last hundred years.
Comment on this article on LinkedIn.
More information