Wellcome's pay gap data 2021
Today we publish our latest gender and ethnicity pay gap data, which shows a snapshot of Wellcome on 5 April 2021.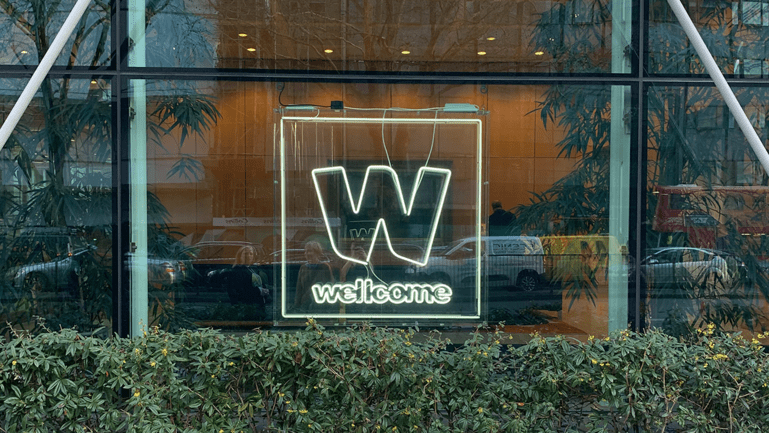 Wellcome's gender pay gap 2021
On 5 April 2021, Wellcome had a gender gap in median pay of 13.2%. This is less than the UK average, which the Office for National Statistics (ONS) reported as 15.5% in 2020.
ONS data for 2021, published in October, did not report a median average for all employees, only full-time employees. As our median pay gap figure is based on all employees, we are using the 2020 median UK average as a comparison.
Our gender pay gap has gone down by 7.6 percentage points over the past four years, meaning it is now over three-quarters of what it was in 2017. Despite this progress, we know that we still have more to do. We remain committed to making changes so that Wellcome is a more diverse and inclusive employer.
Wellcome's ethnicity pay gap 2021
For this report, we categorise ethnicity as either White or BAME (Black, Asian and minority ethnic), according to the diversity data we hold.
On 5 April 2021, the median pay for white employees was higher than the median for BAME employees. This means Wellcome had an ethnicity gap in median pay of +4.6%.
As a result, our ethnicity gap has increased this year. This is likely due to better diversity data following a campaign in 2020 to increase our knowledge in this area and to encourage our people to share their ethnicity. But we know that our pay gap alone can't give us the full picture.
Other important factors to consider include:
data collected over the last few years tells us that the experience of BAME and non-BAME people at Wellcome can be very different 

the breadth of the BAME category can be helpful, but in this context may mask important differences between specific minority ethnic groups 

although we have better ethnicity data than in previous years, interpretation remains tentative as we did not receive ethnicity data from around one in five Wellcome employees

the larger gap in mean pay shows that the highest-paid roles at Wellcome still tend to be held by white employees. And BAME employees tend to be largely in the lower quartiles.
Combined with other data we have gathered as part of our wider drive to make Wellcome a more diverse and inclusive employer, our ethnicity pay gap confirms we have more to do to recruit, retain and progress BAME colleagues, especially at senior levels.
Actions we're taking to reduce our pay gaps
It's clear from the data that we need to do more within Wellcome to support the career progression of women and people from Black, Asian and minority ethnic groups at the most senior levels. 
To support this, we took the following actions in 2021: 
published anti-racist principles, guidance and training so all of our staff can put those principles into practice and make Wellcome an anti-racist organisation

overhauled our data collection with an all-staff push, which has led to better ethnicity data

made demonstrable experience of building and supporting diverse and inclusive teams a requirement for senior leadership positions 

fully implemented a new pay structure to ensure that everyone's pay is transparent and determined on the same basis

made recruitment training mandatory for managers involved in hiring

continued to review promotion and reward decisions to check for bias.
And our plans for 2022 include:
implementing inclusive career frameworks to drive transparency and fairness in the way we promote and develop people

reviewing our policies, including our parental leave, and absence policies

developing targeted support for women at key life milestones that typically affect career progression

developing and implementing anti-racism training for all staff, and carrying out an evaluation of our anti-racism programme.
We're committed to changing some of the systemic issues that hinder diversity and equity in health, in research culture, and in our own organisation. 
This is an opportunity to integrate inclusive practices in our culture as well as in the ways we look to improve health through research. As always, our actions will be guided by evidence, what we learn along the way and the experiences of everyone at Wellcome.