Wellcome's charitable spend reaches record levels
Wellcome spent over £1.1 billion on science, research, innovation and public engagement in 2016-17, more than ever before and double what we spent a decade ago.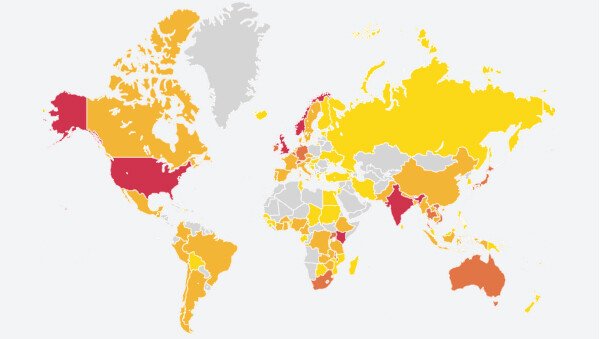 Notable achievements this year include the results of the WOMAN trial, funded by Wellcome, the Department of Health and the Bill and Melinda Gates Foundation. This trial showed that a cheap drug called tranexamic acid can prevent almost a third of deaths due to severe bleeding after childbirth, which affects 14 million women a year and is the biggest cause of maternal death in the world. Last month, the World Health Organization began recommending tranexamic acid as a treatment for women diagnosed with severe bleeding.
In the UK, an enhanced form of cognitive behavioural therapy was recommended in May this year for treating adults with any kind of eating disorder. This follows decades of research led by Chris Fairburn, a Wellcome Principal Research Fellow at the University of Oxford.
And in the humanities and social sciences, a Wellcome-funded project published ethical guidelines for involving women in Zika vaccine research.
Most of the work we fund takes more than a year to come to fruition, and achievements made this year will have been supported by Wellcome and others for a lot longer. But as our annual expenditure on charitable activities rises above £1bn for the first time, and as we aim to spend £5bn from 2015 to 2020, it shows how much Wellcome has grown in terms of funds and influence in recent years.
This rapid growth has been possible because of the performance of our investment portfolio, which is independently managed by our in-house Investments team.
In the year to 30 September 2017, our portfolio returned 16.9%, increasing its total value at the end of the year to £23.2 billion. The portfolio has had a remarkable annual return of 9.1% over the past decade. It is this financial strength that underpins Wellcome's ability to pursue our mission.
As already announced, we will spend around £900 million a year for the next five years on our core activities of supporting science and research to improve health, through our 'Primary Fund'. This funding is protected from any future volatility in the financial markets and brings long-term stability to our spending plans.
Additional discretionary funding will also be available through our 'Reserve Fund', to support priority areas and other significant opportunities to make a big difference to human health in the short- or long-term.
More information