Peter Pereira Gray to retire from executive role in Investments
Peter Pereira Gray is to retire from his executive responsibilities at the end of September, stepping down as Managing Partner and Chief Executive Officer of Wellcome's Investments team, following 21 years of outstanding service.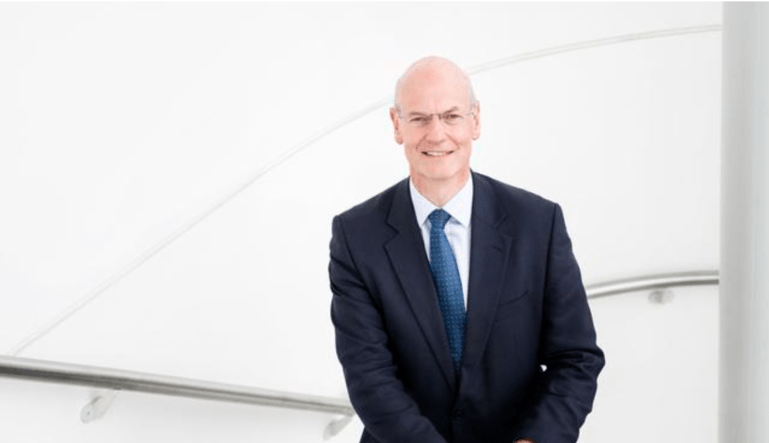 From 1st October 2022, Peter will become Emeritus Partner, Investments and will continue to advise Wellcome, especially on the development of the Genome Campus at Hinxton. He will continue to serve as Chairman of Urban&Civic Plc, Premier Marinas Ltd and Wellcome's Valuation Committee. 
Nick Moakes will continue to lead the Investments team as Chief Investment Officer.
Peter's impact at Wellcome
Peter joined Wellcome in 2001 as Head of Property Investment and was later promoted through a succession of increasingly senior leadership roles. He was made Managing Partner in 2016 alongside Danny Truell and Nick Moakes, and then Chief Executive of Investments a year later alongside Nick as Chief Investment Officer. 
Peter's time at Wellcome has been a period of exceptional investment returns, and the team is widely recognised as having one of the strongest long-term investment track records of its type in the world. During Peter's tenure, Wellcome's assets have grown from £13.5 billion in January 2001 to £38.2 billion as at September 2021, with annualised investment returns of over 10% per annum over 20 years; 15.2% per annum over ten years; 16.4% per annum over five years and 34.5% in the year to September 2021.
This growth has allowed us to increase the amount we give away in support of our mission from £274 million in the year Peter joined us, to an expected £1.2 billion next year. 
Some of Peter's notable contributions have included leading our investment in Syncona Plc and our investments in IQ Student Housing, Farmcare Ltd, Premier Marinas Ltd, Vonovia and Urban&Civic Plc.
He also led Wellcome's successful initiative to obtain a planning consent in the national interest to extend the research facilities at the Wellcome Genome Campus in Hinxton, together with supporting residential accommodation. The campus will become one of the largest of its type in the world. 
Peter Pereira Gray said: "It has been an extraordinary privilege to work for Wellcome for almost 22 years and I am immensely proud of what the investment team has achieved in that time. Wellcome has one of the best long-term investment performance track records anywhere in the world and I am delighted at the contribution that this has made to funding Wellcome's charitable mission. 
"I am very pleased to be able to stay on as Emeritus Partner to contribute to Wellcome's future success, particularly to the development of the Genome Campus at Hinxton, where extraordinary developments in knowledge and science will undoubtedly lead to improved human healthcare outcomes for everyone."