Our new policy on sharing research data: what it means for you
Dave Carr, one of Wellcome's Open Research team, explains the thinking behind our new policy on managing and sharing research data, software and research materials, and what it means for researchers.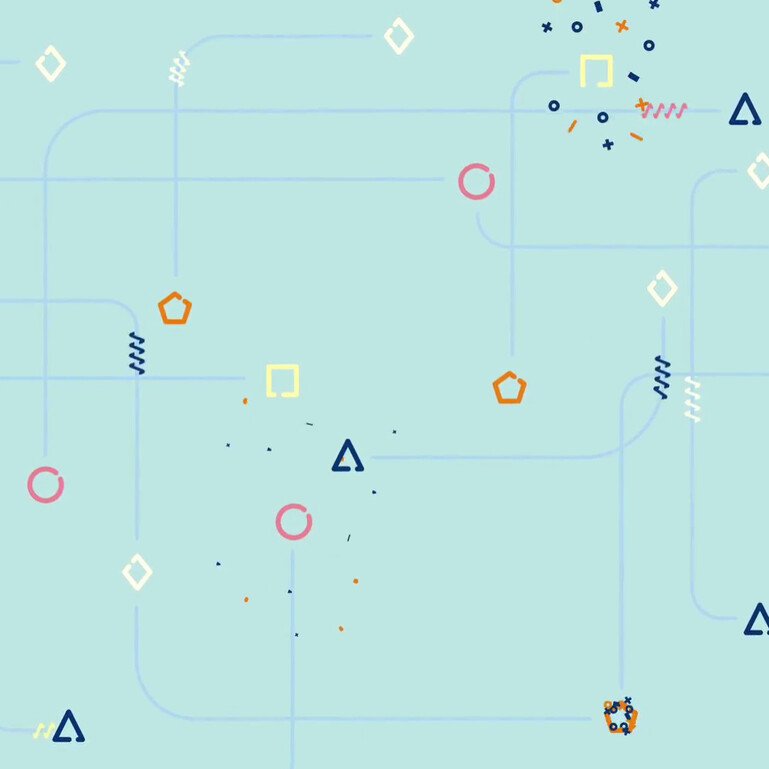 As a global research foundation, we're dedicated to ensuring that the outputs of the research we fund – including publications, data, code and materials – can be accessed and used in ways that will maximise the resulting health benefits.  
Making outputs available can spark new lines of discovery and innovation, and helps to ensure that findings can be verified and reproduced.
Since 2007, we have had a data management and sharing policy that has required our grantholders to make data available in a timely and responsible manner, with as few restrictions as possible. Researchers whose work will generate datasets that are likely to be of value to other researchers are required to submit a data management and sharing plan as part of their application. 
This plan has sat alongside our long-standing policy on open access, which requires that all original research articles and scholarly monographs resulting from our funding are made freely available.
How the new policy is different
This new policy supersedes our previous policy on data management and sharing, and recognises the need for a more holistic view of outputs management.
We recognise that in addition to data outputs, many of our funded researchers generate original software and research materials, such as antibodies, cell lines or reagents. These are of significant value to other researchers and are crucial to anyone seeking to validate or replicate the research.
The key change is that if you're applying for funding you will now be asked to provide a broader outputs management plan that sets out how you will manage and share significant data, software or materials to ensure the greatest benefit to health and research. 
Our new approach recognises that the best means of managing research outputs will vary considerably from grant to grant. In some instances, sharing outputs widely with other users may ensure the greatest benefit results. But, in other cases, limits on sharing will be required – eg to safeguard the privacy and confidentiality of research participants, or to ensure intellectual property protection is secured and used to develop a new healthcare product or innovation.  
We also recognise that managing and sharing data, software and materials has a cost, and that the level of effort needs to be proportionate to the likely value of the outputs and extent of user demand.  
We commit to review output management plans – and the costs associated with them – as part of our funding decisions.
What we expect from funding applicants
You will be able to propose the approach to managing data, software and materials that you believe will maximise the impact of your research. But we expect all our funded researchers to abide with a number of fundamental, best practice principles. In updating our policy, we are taking the opportunity to clarify these key requirements.
You must make any data, original code or materials that underpin published research findings accessible to other researchers at the time of publication. This long-standing requirement extends across all our funded research – from basic science to clinical trials.
In situations where research data is relevant to a current public health emergency, you must share data and other outputs at the earliest opportunity.  In line with the 2016 statement on data sharing in public health emergencies, we require you to share quality assured interim and final data as rapidly and widely as possible, irrespective of the timing of journal publication.
You should take reasonable steps to ensure that your outputs are discoverable to potential users, are deposited in recognised community repositories wherever these exist, and have persistent identifiers, such as DOIs, to enable their use to be cited and tracked.
Putting our new policy into practice
We will update our application forms over the next year to include the requirement for outputs management plans.  
We have also developed updated guidance to help applicants determine when they need to provide a plan, and the key questions these should address.  
We will actively monitor implementation of the policy, including introducing a new check at final report stage to look at how the outputs from the grant have been made available.
As we roll out our new policy, the Open Research team at Wellcome will be developing a range of activities to help facilitate and develop open approaches to research.  
We will be looking at how we can further take a lead as a funder in developing innovative resources and services to support the sharing of research outputs, including our Wellcome Open Research publishing platform.  
We will be developing innovative challenges and prizes, building on the success of the Open Science Prize.  
And we will be looking at how we can continue to take a lead in developing policies and practices that incentivise and reward researchers who support open research.
We're committed to working in partnership with our research communities to unlock the full value of research outputs. We hope our new policy provides a clear and flexible framework to support you in achieving this goal.
More information
If you have any comments or feedback on our new policy or broader work to support Open Research, please contact the Open Research team.