A more positive culture for PhD training
Last year we carried out a review of science PhD training that included an extensive survey of the research community. The results helped us decide how to design our PhD programmes better, as Anne-Marie Coriat, Head of UK and EU Research Landscape, explains.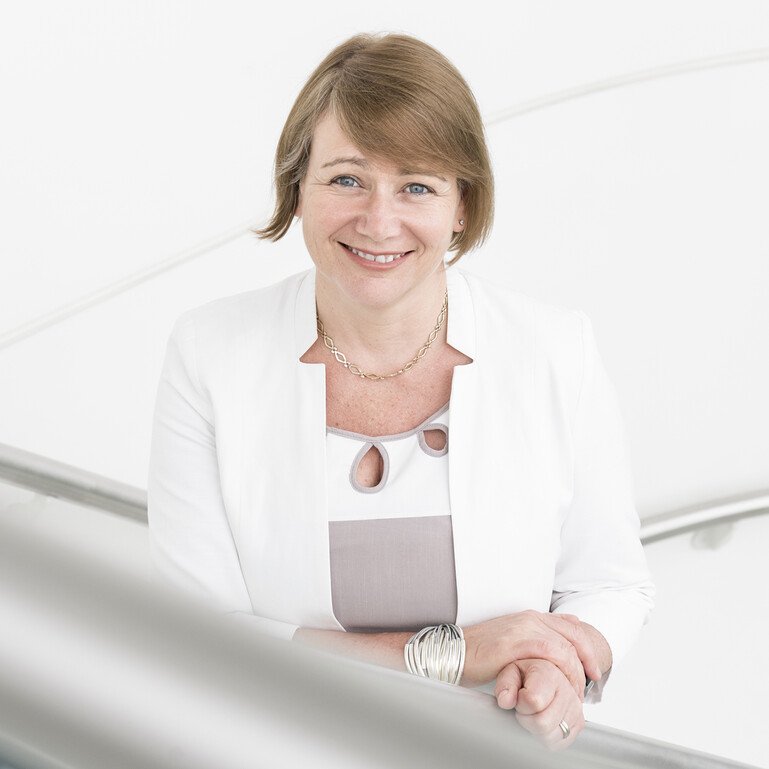 Since 1994, Wellcome has invested in PhD programmes that provide excellent scientific training and support the personal and professional development of students. Since then, there have been changes in the way PhDs are done:
the four-year PhD programme is now widely accepted and adopted
universities are increasingly taking an integrated approach to supporting PhD training across their institutions irrespective of funder
stipend levels have risen. 
We believe there is an opportunity to improve training further.
Read Wellcome's review of PhD training in biomedical research.
New call for PhD Programmes in Science
We are delighted to announce that the next call for PhD Programmes in Science will open in autumn 2018. 
We will hold a series of roadshows at universities around the UK and in Ireland during the summer and autumn. These will provide an opportunity to hear more about our new scheme and to ask any questions you may have.
Clinical PhD programmes will continue to be supported through a separate mechanism and are not included in this call.
In our new call, we'll be looking for science PhD programmes that offer the most promising graduates the best possible training in research.
Changes to improve the structure of PhD training
Flexibility
Students need time to do creative research, so we're continuing to support four-year PhD programmes. But we're increasing the programmes' flexibility so that each can develop a structure that best suits the needs of the research and of the students.
Programmes might be based on a 1-year rotation followed by a 3-year project, a 6-month mini-rotation plus a 3.5-year project, or a 4-year project.
We are also open to other variations including, for example, the use of a foundation year to attract students from different disciplines.
Supervision and skills development
Institutions will be asked to ensure that new investigators and intermediate fellows play a full part in supervising students once trained to do so.
We'll also ask institutions to provide PhD students with training in good research practice, statistics and computer programming – subjects that are important in all disciplines.
Career transitions
PhD students often need help in making an informed decision about the next stage in their career.
We are creating a flexible fund, to be managed at programme level, to allow career transitions to be supported in a way that meets individual needs.
For example, funding could be used to give students time to publish papers, or to undertake a placement.
Changes to promote a positive research culture
Data to support career choices
To allow undergraduate students to choose the best lab for their PhD, we want institutions to publish data on applications, completion rates, demographics and career destinations. 
Publications
We'll encourage programmes and supervisors to support students to submit their research to platforms such as Wellcome Open Research, or to preprint servers like bioRxiv. This will allow trainees to get credit for their work in a timely manner.
As a signatory to the San Francisco Declaration on Research Assessment (DORA), Wellcome assesses researchers based on the work they have done, and does not use journal names or Journal Impact Factors as proxies for quality.
Diversity and inclusion
Institutions must think creatively about how to use the increased flexibility of the scheme to attract a broader diversity of candidates from a wide range of backgrounds and disciplines. 
Diversity and inclusion is one of Wellcome's strategic priority areas. We are committed to creating an inclusive research culture and we expect our funded institutions to play their part in this. 
Mental health
We'll ask our PhD programmes to take innovative approaches to protect students' mental health, and to commit to sharing best practice.
We've recently published a new policy on bullying and harassment in which we set out what we expect from researchers and the organisations we fund. It sits alongside our policies on the responsible conduct of research and research misconduct. 
Next steps
July 2018: we'll publish the scheme guidance 
Summer 2018: we'll publish the findings from the PhD training review
Autumn 2018: application forms will be available
February 2019: deadline for preliminary applications
July 2019: funding decisions, made with input from an advisory panel.
We look forward to hearing your ideas over the coming months. 
Related content