Julia Gillard appointed as next Chair of Wellcome
Julia Gillard, the former Prime Minister of Australia, has been appointed as the next Chair of Wellcome. She will will succeed Eliza Manningham-Buller, who is stepping down from the role in April 2021.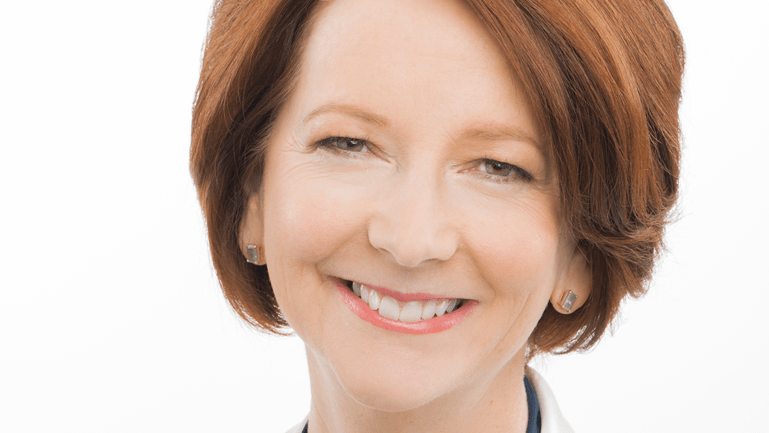 The first woman to serve as Australia's Deputy Prime Minister and Prime Minister (2007-2013), Julia was central to the successful management of Australia's economy following the global financial crisis. She delivered nation-changing policies, including the reform of education, emissions trading, and the provision and sustainability of healthcare.
Julia serves as the Chair of Global Partnership for Education, a leading organisation dedicated to expanding education access and quality worldwide, and Beyond Blue, Australia's leading mental health awareness body.
Eliza Manningham-Buller, who has been Chair of Wellcome since October 2015 and has served on the Board of Governors since 2008, said: "It has been a privilege to chair the Board over the past five years. I'm immensely proud of everything our remarkable organisation has achieved during this time.
"As Wellcome continues to play a crucial role in the global response to coronavirus, we are thrilled to have attracted a leader of such international stature as Julia Gillard. I know that Julia will support Wellcome's growing ambition to address through science the health challenges facing the world."
Professor Sir Michael Ferguson, Deputy Chair of Wellcome's Board of Governors, who led the recruitment process, said: "The Board of Governors is delighted that Julia Gillard has accepted our invitation to become the next Chair of Wellcome. As an inspirational and visionary leader, she will bring a unique global outlook to Wellcome. I cannot think of a better successor to Eliza Manningham-Buller, who leaves such a strong legacy."
Related links