Join the discovery research conversation
Health has been improved throughout history by scientific discoveries – many that had no apparent connection to health at first. From atoms to molecules through to clinical research and understanding the social and cultural contexts of health, curiosity about the world opens up new possibilities otherwise unimaginable.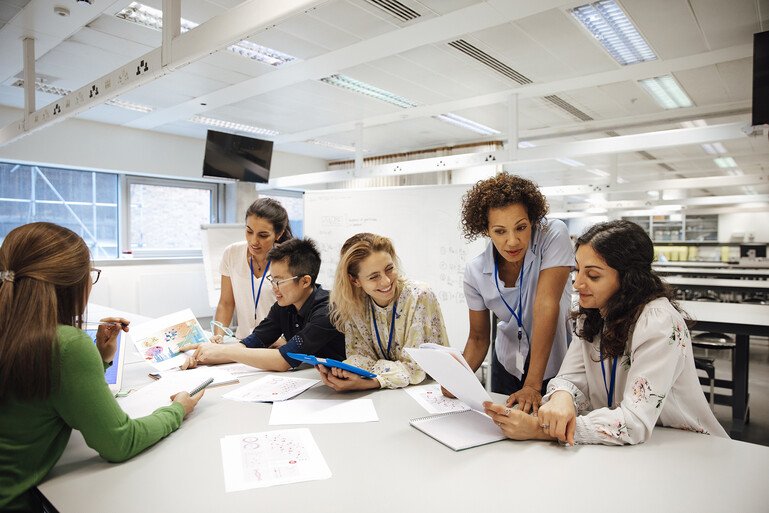 Find out how Wellcome plans to work with the research community to enable ambition, collaboration, creativity and game-changing discoveries of the future through:
a webinar focused on early-career support (10 May)

a webinar for more established researchers and collaborative teams (16 May)
Our Discovery Research strategy focuses on research that opens, builds and shapes fields of enquiry, free from the expectation of any immediate impact on health. We'll be funding great ideas and diverse people and teams, tackling specific barriers and bottlenecks, as well as supporting the tools, technologies and other capabilities that make progress possible. 
Sometimes we will do that through targeted funding, such as our recent joint call with the Engineering and Physical Sciences Research Council or our investment in Born in Bradford, which will develop, implement and evaluate ambitious programmes to improve population health.   
But the mainstay of our approach is our three core discovery research funding schemes, which are open for business.
Our shortlisting committees have assessed hundreds of applications over the past couple of months. We're now looking forward to the first round of in-person interviews that we've run since BC – before COVID! We run three rounds each year, and the next deadlines are coming up in June and July. 
There are some changes that make the process stronger, like asking applicants how they will support a positive research culture. But many things remain the same – most of all, our aim to keep the application process as fair and unintimidating as we can make it. 
Recently, it's been my pleasure to get out and visit some universities again, reconnecting with the research community. I've met great people and heard about ambitious ideas and creative approaches. 
I've also heard some concerns about the scope of our work: rumours that Wellcome doesn't support clinical research anymore, or that we only want to fund teams or eight-year grants. I can assure you that while our new strategy brings focus and some degree of change, we're just as committed as ever to supporting curiosity-led research of all kinds and in flexible ways.   
To achieve the diversity of ideas and approaches we're looking to fund, however, we're looking beyond those who already know Wellcome. That's why we'll be offering two webinars in May to explain our goals and processes in more detail for a much wider international audience. Register today to join us for the webinars, and spread the word to your colleagues in any and every research field. 
Each webinar will give an overview of the role of discovery research within Wellcome's mission, and provide an opportunity to hear more about how our Discovery Research team wants to work with the research community. 
Send us questions in advance about discovery research if you are:  
You'll be able to upvote questions asked by others, and your input will help us steer the webinars to be most relevant.  
Wellcome can't succeed in our mission to improve health through science without all of you, and I am excited about how together we will deliver the discoveries of the future.