Innovation for Impact strategy - how did year one go?
As we look ahead to an exciting 2018, it's a good moment to reflect on the recent past. Steve Caddick, Wellcome's Director of Innovation, provides a personal perspective on some of the progress we have made with our Innovation for Impact strategy.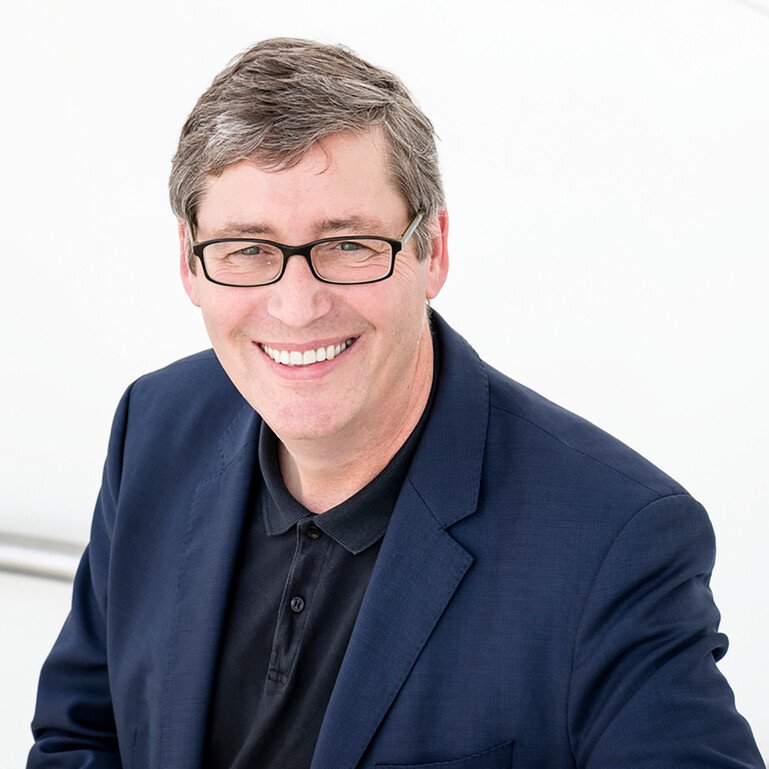 2017: a year of transition
Over the last year we have reviewed our portfolio and provided follow-on support for ten projects covering areas such as malaria, Shigella, post-partum haemorrhage, psychosis and others. If successful, these projects will have an impact on diseases that disproportionately affect people living in extreme poverty.
It is remarkable to think that over the last decade Wellcome has funded and supported more than 400 translational projects and we are still very actively involved in over 100 of them.
Although our intention is to reduce the overall size of our portfolio, we are always on the lookout for exciting new projects that we think have potential for impact. In January we invested in some terrific new opportunities to address cardiovascular disease and respiratory infections, and with that we concluded the final rounds of our historic funding schemes.
It's great to see so many projects that we helped get started, go from strength to strength. A standout this year was Summit's development of an exciting new antibiotic, Ridinilazole. We originally funded this through our Seeding Drug Discovery and Translation Fund schemes and it is brilliant to see them securing major support from BARDA to continue their clinical development.
Launching the Innovations strategy
In February, we launched our strategy, Innovation for Impact [PDF 200KB], and announced our Innovator Awards - our only response mode funding scheme. We want to broaden and diversify the network of innovators that we work with and have been delighted to support areas as diverse as a leishmaniasis vaccine, new drugs for hemorrhagic fever and deep learning for brain-based disorders.
Our Innovator Awards are open to applicants anywhere in the world. There are no deadlines; we can accept applications at any time. From time to time we will also issue specific calls for proposals, to encourage applications in specific areas such as disruptive technology.
The importance of partnerships
Our success is critically dependent on working closely in partnership with other teams and organisations. Of course, these include individual grant holders - but also universities, institutes, industry, governments and funders. This year we have developed many new partnerships as well as continuing with existing productive relationships.
An important new initiative is our translational partnerships. We have started these with Imperial College, Oxford, Cambridge, Manchester, Bristol and Edinburgh universities. We are developing tailored portfolios of translational activities (seed funds, mentorship, entrepreneurs in residence etc) to encourage and increase translation.
Initially we have committed around £6m to these partnerships, and during 2018 we will identify new partners. In the long-term we hope to build a broad global network to help share and spread great ideas and practice in translation and innovation. We want all scientists to be able to translate their discoveries to impact - irrespective of where they are or who funds them!
We are continuing to build on our partnership with the Engineering and Physical Sciences Research Council (EPSRC) through our support of two centres for medical engineering. These exciting centres are delivering new technological advances with direct application to patients right now. Our support for these centres also reinforces our commitment to cross-disciplinary translational research in general. We are convinced that many of the most exciting new innovations in health will come from the engineering and physical sciences.
We were pleased to continue and expand our partnership with the University of Dundee and GSK in the area of neglected tropical disease drug discovery. This flagship investment is delivering pre-clinical drug candidates for conditions such as leishmaniasis and Chagas disease.
We decided to provide further support for the Global Health Innovative Technology Fund (GHIT), which has been running for five years. This is a unique partnership between the Japanese government, pharmaceutical industry partners, the Gates Foundation and Wellcome. The focus is on supporting innovations that can have an impact in diseases of extreme poverty. GHIT has already funded 81 projects to date and we have helped secure another $200m to continue and grow the portfolio.
We have a particular interest in supporting the development of innovations for low-resource settings - especially vaccines which have the potential to help billions of people. A critical ongoing partnership for us in the area of vaccines is with Merck, with whom we established the Hilleman Laboratories in New Delhi, India, in 2009.
It has been an exceptional year for the Hilleman Labs. They have made rapid progress in clinical advancement of their low-cost oral, thermally-stable vaccines for rotavirus and cholera. Success of the Hilleman venture could result in vaccines that could improve the health of hundreds of millions of people in the 2020s and 2030s.
Taking a moment to celebrate success
Throughout the year, we have continued to enjoy and celebrate the success of individual projects. It's not possible for me to be comprehensive, but here are three highlights:
The WOMAN trial, led by Ian Roberts and Haleema Shakur at London School of Hygiene and Tropical Medicine, published its findings in the Lancet. It showed a 35% reduction in death from post-partum haemorrhage (PPH), the commonest cause of death of women in childbirth. The World Health Organisation guidelines now strongly recommend the use of tranexamic acid for PPH.
Researchers at UCL described a new technique in the journal Brain to detect nerve cell death in the back of the eye. This allows doctors to detect the earliest signs of glaucoma, a condition that affects 60 million people worldwide, with one in ten going blind, and has potential for early diagnosis of other degenerative neurological conditions, including Parkinson's, Alzheimer's and multiple sclerosis.
Results from the Phase I trial of a pioneering therapy to slow the advance of type-1 diabetes showed it was safe. The treatment, MonoPepT1De, seeks to halt the progress of the auto-immune disease before it can destroy the beta cells in the pancreas which produce insulin, and could one day free people from daily injections.
2017 in numbers
>£90m committed to innovations programmes in 2016/17
10% of Wellcome-funded researchers engaged in translation
116 active projects
50 projects in partnership with organisations with development and implementation expertise
43 projects, technologies and interventions being assessed or in use in humans
675,000 lives touched from Innovations projects active at October 2016
What's next in 2018?
In addition to continuing to support our current projects and programmes, we have the following activities planned that will support our strategic goals.
Create a vibrant culture of translation
We will roll out the translational partnership approach and embark upon establishing an international network of institutions committed to translational research.
We will continue to support innovators and their teams through our Innovator awards. This will help us support cross-disciplinary innovation and diversify our innovation network. We expect to issue our call for disruptive technology in 2018.
We will start our People, Communities and Places theme. The initial aim will be to develop ways in which we can help a much broader range of innovators by providing advice and creating innovation networks.
Support a network of partners and collaborators
We aim to work even more closely with industry to drive the translational agenda and to support specific global health projects and technology advances. We will also explore how we can work more closely with those involved in implementation to promote the rapid adoption and update of innovations - particularly for low-resource settings.
A world class portfolio of innovations
We will continue to support our current projects and provide additional support for those we think can make a significant impact. A major initiative will be the development of flagships - structured portfolios of activities to deliver real world impact in the immediate as well as longer term.
Innovation for impact
Science has the power to transform the health of the world - and at Wellcome we are dedicated to doing all we can to translate science into real world impact. We want our work to make as big a difference as possible - to at least 1 million lives per annum by 2021.
But we think that the fantastic research we support has the potential to have a much greater impact on the world. To achieve this, we need to be more agile, changing our approach if specific projects don't go to plan - or if the world changes!
And we also need to measure the overall performance of our portfolio. We think the following will help us see whether we are making progress on achieving our aims.
Firstly we want to maximise translation from the science we support. So we should see an increase in engagement in translation by Wellcome funded investigators and institutions.
Secondly we want to help develop effective products, technologies and interventions that will improve human health. So we expect to see an increase in projects that involve development and implementation partners and plans.
Finally, we want to mitigate the impact of disease. We will operate a portfolio approach rather than picking winners. We expect to see the number of lives touched by the innovations in our portfolio increase over time.
Thank you
I was recently struck by the observation that "the world has never moved so fast and yet will never move this slowly again".
2017 was certainly a fast moving and incredibly busy and productive year for all of us. I'd like to take the opportunity to thank everyone within Wellcome and externally who has helped us through this transitionary period. We are particularly grateful for the independent expert advice that we get through our Innovation Advisory Committee, our Programme Advisory Group, our reviewers and consultants. We rely so heavily on all of you to help us make good decisions and make best use of our resources.
2017 was also a remarkable year of innovation and impact and it's a pleasure and privilege to be working with people across Wellcome and around the world - all dedicated to developing life-changing innovations to improve human health.
I am very much looking forward to working with you all in the coming year to deliver even greater advances and impact.
Let's get to it!