The ethics of Zika trials in pregnancy
Exploring the ethics of involving pregnant women in clinical trials for diagnostic tests, treatments and vaccines for Zika virus is one of five new research projects funded by the Wellcome Trust and the Department for International Development as part of the UK's response to the outbreak.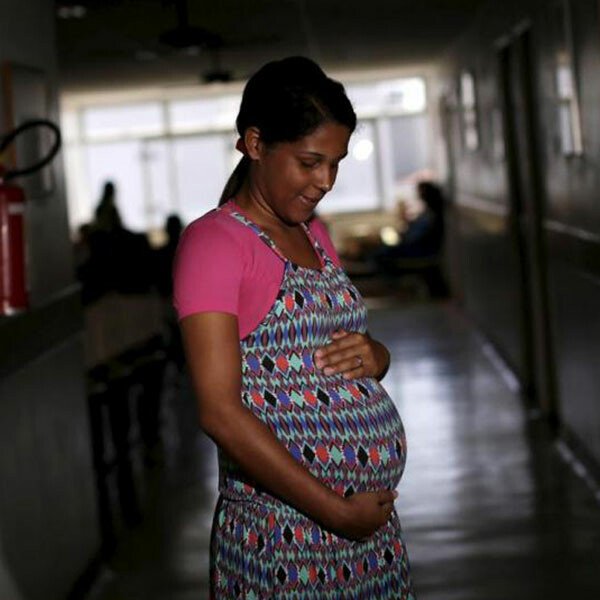 Pregnant women are thought to be especially vulnerable to Zika because of the reported link to fetal abnormalities, yet this group is often automatically excluded from medical research because of safety concerns.
Now, researchers at John Hopkins University, USA, will devise rapid guidelines for carrying out ethically responsible studies with pregnant women during Zika and other global health emergencies.
This guidance is needed to ensure that any new medicines that are developed, such as a Zika vaccine, are made available to those most at risk from the virus.
Other scientists to receive funding include:
Professor Ricardo Ximenes, Instituto de Apoio à Universidade de Pernambuco, Brazil, will investigate the suspected link between Zika and microcephaly in a cohort of mothers and one of pregnant women
Professor Hugh Willison, University of Glasgow, will investigate possible biological processes underlying the link between Zika and the serious neurological disorder Guillain-Barré syndrome
Professor Gavin Screaton, Imperial College London, will investigate the body's antibody response to Zika, which could help to develop better diagnostics and new vaccines against the virus.
The latest projects bring Wellcome's total commitment to Zika research to around £2.8 million.
Last month, we announced support for 26 proposals funded jointly with the Medical Research Council through their Zika Rapid Response Initiative.