Director's update: Introducing the Wellcome Leap Fund
Today we're announcing a new £250m Wellcome Leap Fund to back bold ideas. Director Jeremy Farrar explains how it will accelerate discovery and innovation.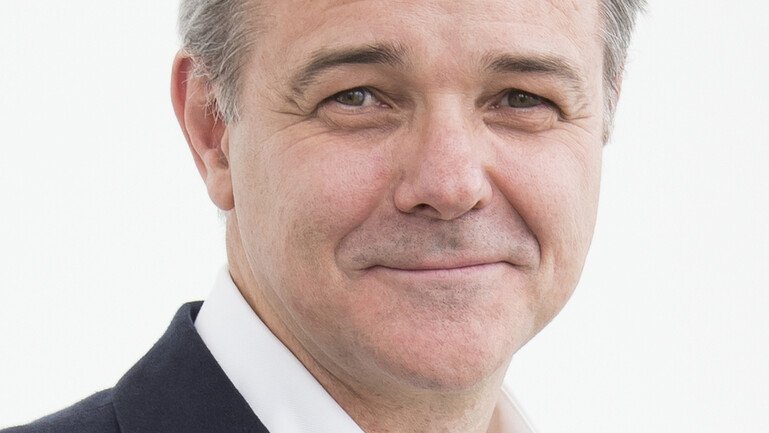 Every year, we support thousands of passionate researchers around the world to explore ideas that could make health better. It's the driving force of our mission.
During my time as Director, I've been fortunate enough to see some of these remarkable ideas come to fruition – from the licensing of mitochondrial donation therapy and the development of an effective Ebola vaccine, to the advances in cryo-electron microscopy that are transforming our ability to visualise cells and viruses at the molecular level.
There are many more individuals and teams – both inside and outside academia – with ambitious, bold ideas that could fundamentally change science or transform health. But some of the most tantalising theoretical goals continue to elude.
If the path to the goal is unclear, such proposals are often deemed too high risk. There might be a major scientific or technical hurdle to overcome, or the individual proposing the idea might have no track record in the life sciences. Unfortunately, applications like these are often rejected or asked to return with more preliminary data, which can lead to a lengthy, linear research and innovation process.
This gradual building of the knowledge base lays a critical foundation for moving science ahead. But science also advances in unexpected ways, driven by discoveries that come out of left field and lead to a sudden leap forward. We want to take advantage of the surprising, left-field ideas that pose the question "what if?" and support them in a new way that complements our existing funding structures.
Today we're announcing a new £250m not-for-profit fund: the Wellcome Leap Fund. The new fund will accelerate discovery and innovation, with the aim of delivering breakthroughs over a five- to ten-year horizon.
It will draw inspiration from the technology and venture capital sectors – taking on early stage, high-risk ideas and funding at scale – and apply these principles to charitable programme investments in the health and life sciences. It will run for an initial five years from 2020 and will account for around 5% of our total charitable spend during this time.
We think this addresses a gap in funding in the health and life sciences, where venture capital is often injected in the later stages of translation and restricted to investments that will guarantee financial returns. As an independent charitable foundation, Wellcome is well placed to offer something different. We can take an unconventional approach by taking risks on things we know may not succeed, but would be transformational if they did.
Wellcome Leap will not replace or duplicate any of our current research funding schemes. We'll continue to support these through our Primary Fund to the tune of over £900m a year, rising with inflation.
Wellcome Leap funding will instead come from the separate Reserve Fund, which was established last year to support ambitious programmes where Wellcome has the capacity to drive significant progress towards addressing a global health challenge, or to advance science in a specific space within five to ten years.
And, unlike our response-mode grant funding, Wellcome Leap will be led by a CEO who will work with the external community to identify the most promising ideas, individuals and teams to back. They will have the autonomy to shape the portfolio of programmes, take high-risk decisions and reallocate funds as needed to the most promising programmes to give the fund the best possible chance of success. 
We hope that by 2030, Wellcome Leap will have produced a small number of breakthroughs on a vastly accelerated timescale. These may open up entirely new areas of research, allow new scientific questions to be answered, change existing practice within a field or deliver transformative health benefits.
We don't expect all projects to succeed, but we think the possibilities are incredibly exciting. And in taking some risks and backing at scale, we think we can deliver transformational developments that will improve people's lives around the world.
Related links