5 matters of urgency for the World Health Assembly 2019
This week I am at the 72nd World Health Assembly at the World Health Organization (WHO) headquarters in Geneva. Wellcome attends as a non-state actor, and while discussions at the Palais des Nations don't often make headlines, they are critical to improving global health, particularly at this critical juncture.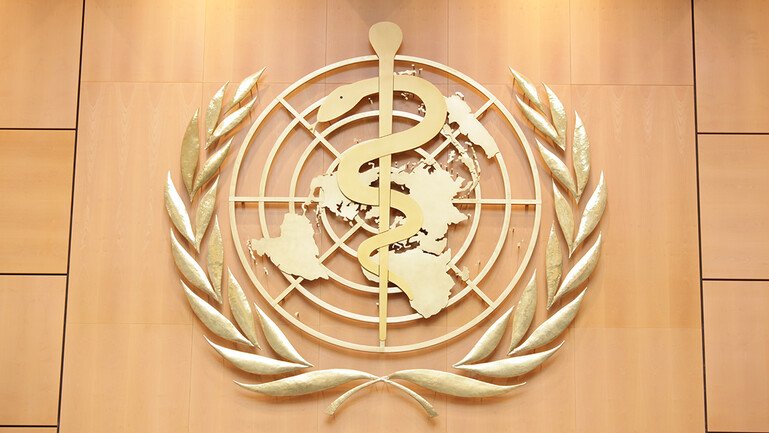 The number of lives saved and improved worldwide has improved hugely in the past decade. However, so much of that incredible progress is fragile and could very easily reverse with the impact of climate change on human health, the spread of antimicrobial drug resistance, the rise of non-communicable diseases and the decreasingly trust in vaccinations.
Without concerted efforts to counter these, the global health community will fail to meet the targets set through the Sustainable Development Goals. The continued underinvestment in public health and clinical medicine, fragile health systems and regions of the world in almost continuous conflict puts the enormous progress under great threat. 
The role of the WHO is central to global health. After the Ebola epidemic in West Africa the world asked the WHO to reform, to be engaged, impactful and to provide leadership. It is doing all that was asked of it and more. Now as matter of urgency the world must acknowledge that progress and back it with political support and funding. Now. The Democratic Republic of the Congo and WHO teams putting their lives at risk in DRC today deserve all this and more.
Through research we have the ability to ensure more people can lead healthier and more fulfilled lives. Research provides the foundation to protect against infectious disease and reduce lives lost or impaired through preventable illness. Universal health coverage allows us to deliver that research to the people who need it. At the top of the World Health Assembly agenda will be epidemics, mental health, climate change, antibiotic resistance and ensuring equitable access to health interventions.
Wellcome will also be focused on the neglected global burden of snakebite, which is treatable yet often relies on interventions developed in the 19th century and kills more than 350 people every day and leaves 400,000 more people with life-long disabilities. Wellcome has just announced a major new programme to tackle snakebite. Next week we join global partners for WHO's Snakebite Strategy Launch.
The fragile grip we now see on the frightening Ebola epidemic in the DRC highlights a theme I return to too often. That epidemics start and end with communities. We now have the public health measures, vaccines and treatments, but in the DRC, as anywhere in the world, public health efforts cannot succeed without the engagement and trust of those who live there and are affected by it.
And not just in the DRC. Daily, the news reminds me of the many unconvinced of the value of vaccines. The negative imagery that proliferates, of terrified young children and looming needles, does not help.
Global ill health often paints a bleak picture with news stories of awful events and suffering. But we should remember too the hope and light of global health. The power of this wonderful image struck me as I walked to work this week.
The health challenges the world faces are too complex for any one organisation or country to solve alone. Solutions depend on international collaboration which cannot be achieved with a return to a nationalistic insular world, where we care only about ourselves and those like us. Research can, and does, change humanity. We must ensure it continues to flourish, and that innovations reach all who may benefit, wherever they call home and regardless of ability to pay.
I dedicate this to Carlo Urbani and Richard Valery Mouzoko Kiboung, incredible public servants who died serving their communities and who represent all the selfless brave health care workers around world who put their lives at risk to make their communities and all of us safer.
Related links