2020 – a year of science, solutions and solidarity
In a tumultuous year, Wellcome has been at the heart of the global scientific response to the Covid-19 pandemic, while maintaining support for our broad portfolio of research. Our 2019/20 annual report, published today, reveals Wellcome spent £1.1 billion on research, innovation and advocacy.
Below we have highlighted some of the groundbreaking work we've supported this year.
The world's exit strategy from the pandemic is science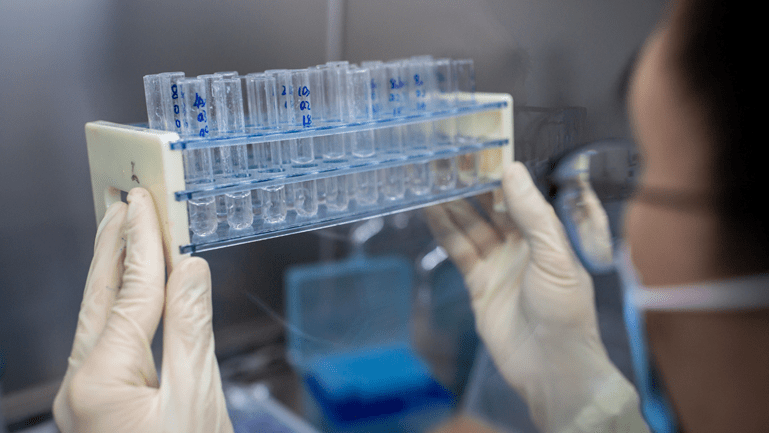 Wellcome has been a strong advocate for public and private sector support for Covid-19 research across the world. During the year:
Wellcome was a driving force behind CEPI, the Coalition for Epidemic Preparedness Innovations. Within three months of the pandemic starting, CEPI had funded nine Covid-19 candidate vaccines
the Covid-19 Therapeutics Accelerator (CTA) began in March 2020 with support from Wellcome, Mastercard and the Gates Foundation. It facilitates philanthropic donations and has so far committed around $100m to clinical trials, drug discovery research, data gathering platforms, and drug manufacturing capacity
the Access to Covid-19 Tools Accelerator (ACT-A) was set up by the World Health Organization to ensure equitable access to vaccines, tests and treatments. Wellcome is convening the therapeutics pillar, along with UNITAID

we also gave grants for a hospital oxygen unit in Malawi, and for

personal protective equipment in Uganda

as well as enabling over 100 clinician scientists to return to full-time clinical work in the UK's NHS during the crisis.
Support for other research was maintained despite the many challenges posed by the pandemic. Among the highlights from the year:
the UK team for the Human Cell Atlas mapped cells in the thymus (part of the immune system producing T cells) and in fetal liver development

trials that Wellcome co-funded showed that a cheap drug, tranexamic acid, is effective at stopping bleeding related to traumatic brain injuries 

positive results from a phase 2 trial of a new drug to treat schizophrenia, called KarXT, mean it will now go into phase 3, the last phase before it can be licensed for medical use.
We've invested carefully to keep funding health science
Wellcome's continued support for research has been possible because of the performance of our investment portfolio, which is managed by our in-house investments team. Our long-term approach to investing has seen a 12.3% return over the year to 30 September 2020, when our portfolio was valued at £29.1 billion, up £2.3 billion from 2019.
However, as this year has shown, we can't take anything for granted, with significant uncertainties for the year ahead, and the investments team are working hard to ensure we're as well placed as possible to face these challenges.
Wellcome in 2021 and beyond: new priorities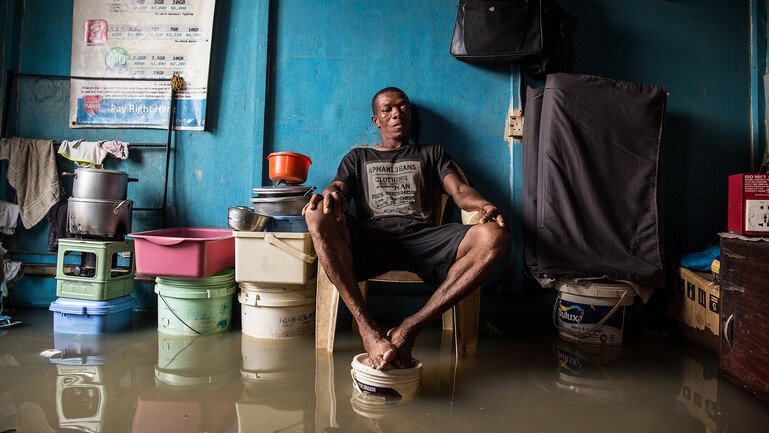 This year, we launched a new vision and strategy to guide our charitable activities over the coming decades, and to help our partners understand what we do, and why. Our new vision is to support science to solve the urgent health challenges facing everyone. We will fund discovery research exploring life, health and wellbeing across a wide range of disciplines, seeking insights that can inspire future improvements in health. And we will bring together expertise across science, innovation and society to develop equitable solutions to the challenges of mental health, global heating, and infectious diseases.
Diversity and inclusion (D&I) is at the heart of this new strategy. We have a D&I strategy focusing on racism and disability, and taking a more proactive approach to changing some of the systemic issues that hinder diversity and equity in health, in research culture, and in our own organisation. There will also be an emphasis on lived experience and equitable solutions that benefit those most affected by the health challenges identified.