2018 was a flagship year for Innovations – and 2019 is equally promising
Director of Innovation Stephen Caddick reflects on the past year and explains how his team has built its global portfolio to around £1 billion, touching the lives of more than 1.8 million people.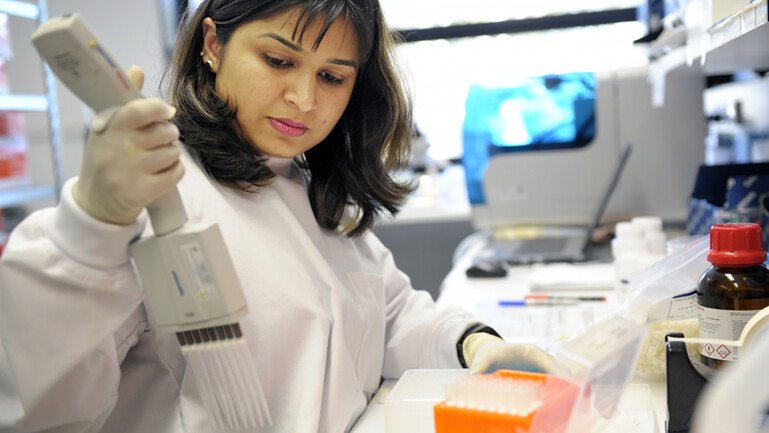 In 2018, we have made good progress on all three of our goals: maximising translation from our science base; rapid development of products, technologies and interventions; and developing an impact portfolio.
We committed around £50 million of new funds – with more than 50% on five large investments.
This included support for the World Mosquito Program, which aims to protect 100 million people from flavivirus transmission (Zika, Dengue, Yellow Fever, Chikungunya) within the next ten years. We were delighted to see very promising results from extensive field studies in Townsville over the past four years.
During 2018, we continued to build on our work on translational partnerships to help institutions unblock barriers to early translation, particularly where Wellcome has significant science funding.
We were delighted to form new partnerships with the universities of Cardiff, Birmingham, Newcastle, the London School of Hygiene and Tropical Medicine, and University College London – to complement the first round we announced at the end of 2017.
We'll work closely with each institution to help identify and build on local strengths and opportunities, and also foster collaborations across the translational partnership network.
We also simplified the mechanisms by which we choose to invest in innovations around the world. Innovation comes from unusual and unexpected places, which is why our Innovator Awards are open to researchers anywhere in the world and from any scientific discipline.
We made ten awards to areas as diverse as glucose monitoring, AI and X-ray analysis, and treatments for Shigella, post-traumatic stress disorder and multiple sclerosis.
One great example of work we've funded
Geraldine Boylan and her team at University College Cork are training computers to learn EEG patterns and how they relate to the extent of the brain injury in newborns. If the computer can identify the warning signs, this could help more babies to survive, and cut the risk of permanent disabilities such as epilepsy and cerebral palsy or learning difficulties.  
Digital technology has enormous potential for delivering impact at speed and scale, and often in a highly cost-effective manner.  We committed to advancing development of new technologies in this area and launched a digital technology funding call.
We've had more than 100 applications from innovators around the world and we'll make decisions on which proposals to fund in the next few months.
Read more about how we work and make decisions.
We spent a lot of time in 2018 developing ideas for our Flagships. These launched last September. In addition to psychosis and neglected tropical diseases, we are building flagships in two more areas:
Innovation in low- and middle-income countries (LMICs) – we aim to build and develop translational networks and innovations in LMICs. This will allow us to quickly and effectively test, develop and scale new approaches that can change medical practice. We will focus on the diagnosis of non-malarial fever in rural communities and new approaches to critical care. 
Innovation to prevent enteric disease – our initial focus will be on shigella, typhoid/paratyphoid, non-typhoid salmonella and cholera. We will develop new technologies and approaches to vaccine development and manufacturing, and explore the development of affordable antibody therapies.
What Innovations will focus on in 2019
Last year was an important year of change and the Innovations team established new ways of working and made a number of key investments.
I'm looking forward to an exciting year ahead and I anticipate that we will make even more changes and additions to our portfolio.
Our next immediate priorities are building the Flagships and adding digital technologies to the portfolio.
We'll also continue to develop the translational partnerships initiative – and explore new ways to broaden and diversify our innovation network.
Finally, a personal thank you to the Innovations team, to colleagues in Wellcome who support our efforts and to the numerous external partners with whom we work.