Wellcome Centre awards
This year we held an open competition inviting applications for Wellcome Centres across the research areas we fund, including biomedical research, the medical humanities, social sciences and translational research.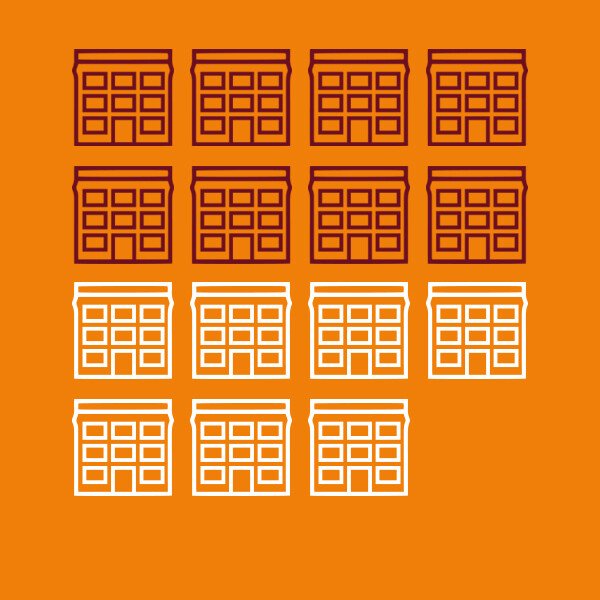 Today, we have committed £118 million to support 14 Wellcome Centres over the next five years. Seven of the 14 are existing centres who have a refreshed vision and new avenues to explore, and seven are newly established. 
The 14 centres join the Wellcome Centre for Molecular Parasitology at the University of Glasgow, which had its funding renewed in 2014.
Wellcome's Director Jeremy Farrar says: "Wellcome Centres play a special role in the global research ecosystem. By creating places where researchers can flourish we can catalyse world-leading research and translation, and amplify its influence and impact.
"At Wellcome we believe in long-term support for discovery-driven science. Wellcome Centres are an outstanding environment for researchers to further our understanding of fundamental biology, accelerate translation to clinical practice, and explore the social and cultural context of medicine."
The centres we're supporting for the next five years are: 
Wellcome / MRC Cambridge Stem Cell Institute
University of Cambridge
Director: Anthony Green
Wellcome / Cancer Research UK Gurdon Institute
University of Cambridge
Director: Daniel St Johnston
Wellcome Centre for Infectious Diseases Research in Africa (CIDRI-Africa)*
University of Cape Town
Director: Robert Wilkinson
Wellcome Centre for Anti-Infectives Research (CAIR)*
University of Dundee
Director: Paul Wyatt
Wellcome Centre for Cell Biology
University of Edinburgh
Director: David Tollervey
Wellcome Centre of Cultures and Environments of Health*
University of Exeter
Director: Mark Jackson
Wellcome / EPSRC Centre for Medical Engineering*
King's College London
Director: Reza Razavi
Wellcome Centre for Cell-Matrix Research
University of Manchester
Director: Karl Kadler
Wellcome Centre for Mitochondrial Research
Newcastle University
Director: Doug Turnbull
Wellcome Centre for Human Genetics
University of Oxford
Director: Peter Donnelly
Wellcome Centre for Integrative Neuroimaging*
University of Oxford
Director: Heidi Johansen-Berg
Wellcome Centre for Ethics, Innovation, Globalisation and Medicine*
University of Oxford
Director: Michael Parker
Wellcome Centre for Neuroimaging
University College London
Director: Catherine Price
Wellcome / EPSRC Centre for Interventional and Surgical Sciences*
University College London
Director: Sebastien Ourselin
*Newly established centres 
For more information read our Research centres and institutes page or contact sciencegrants@wellcome.org.