Wellcome Book Prize 2016 Shortlist Revealed
Celebrating the best new books that engage with any aspect of medicine, health or illness, the shortlist for the Wellcome Book Prize 2016 showcases the breadth and depth of our encounters with medicine through six exceptional works of fiction and non-fiction.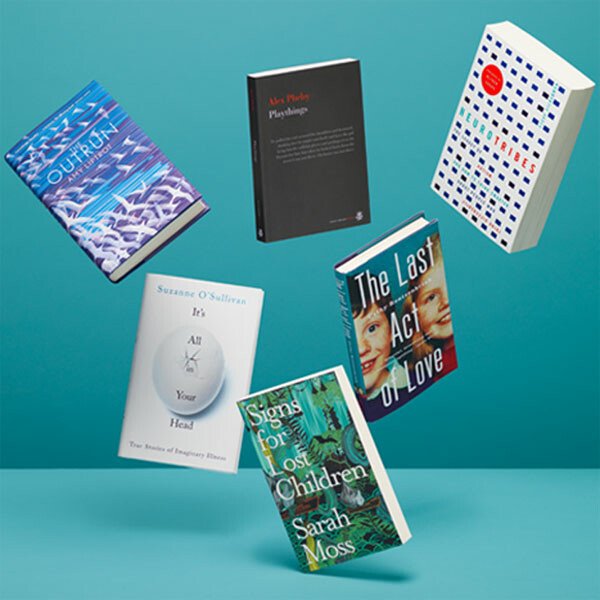 The shortlist was announced by acclaimed author, journalist and broadcaster Baroness Joan Bakewell DBE and James Peto, Head of Public Programmes at Wellcome Collection, at a breakfast event held in Wellcome Collection's Reading Room.
The two memoirs on the list, 'The Outrun' and 'The Last Act of Love', are both stories of devastation and recovery, one following addiction and the other a debilitating accident.
'Neurotribes' and 'It's All in Your Head', the other two non-fiction contenders, are studies of autism and psychosomatic illness respectively, reflecting society's interest in the human mind.
The remaining two books on the list are works of fiction. 'Playthings' is an immersive imagination of a schizophrenic mind, while 'Signs for Lost Children' recounts the pioneering work of an early female medic.
"The shortlist reflects what has moved and inspired us most about books that deal with intimate and often complex matters of the human body and human experience," said Joan Bakewell. "Each one has found its way not just onto the shortlist, but into our hearts."
The full shortlist is:
The Outrun by Amy Liptrot (Canongate)
Signs for Lost Children by Sarah Moss (Granta)
It's All in Your Head by Suzanne O'Sullivan (Chatto & Windus)
Playthings by Alex Pheby (Galley Beggar Press)
The Last Act of Love by Cathy Rentzenbrink (Picador)
Neurotribes by Steve Silberman (Allen & Unwin) 
The 2016 judges panel is:
Joan Bakewell, Chair
Frances Balkwill OBE, Professor of Cancer Biology at Barts Cancer Institute and an author of science books for children
writer, columnist and salonnière Damian Barr
award-winning novelist Tessa Hadley
award-winning journalist and author Sathnam Sanghera.
Straplined 'books for the incurably curious', the £30,000 prize is open to both fiction and non-fiction titles which have been published in the UK during the prize year. 
The winner of the Wellcome Book Prize 2016 will be announced on Monday 25 April at a special evening ceremony.
You can read the full press release on the Wellcome Book Prize website or follow us on Twitter.